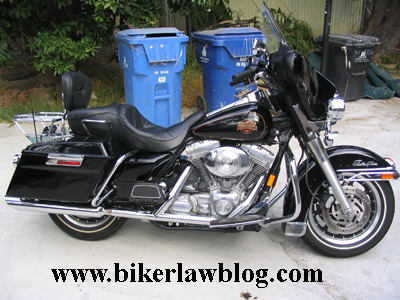 As most motorcycle owners do, I am about to start some limited customization on my Harley Davidson Electra Glide. I have owned many motorcycles in the past and have done extensive customization on each.
The beautiful thing about the Harley Davidson Electra Glide is that it pretty much comes with everything a biker would want. I have already done some limited Customization. I have installed a Screaming Eagle Stage 1 kit, with Screaming Eagle Slip on Mufflers; a Harley Davidson Advanced Sound System; Kuryakyn Harley Davidson Cruise Boards for Engine Guards, and a Harley Davidson Easy Clutch. No bid deal, just the essentials.
However, after doing some recent long distance runs, and with a plan this summer to ride my Harley across country with my fiancé, I have decided to add a few more things to the Electra Glide to make the long trip even better.
For the new customizations that I am going to do, I will write an article on each install, and post links to high quality pictures that I will take as I install each component. Maybe in this way I can help some of you to do the same thing. I am going to be a thrill seeker and do all of my own work.
I have recently ordered a Mustang Ultra Regal one piece seat for rider and passenger; a Harley Davidson King Tour Pak (Vivid Black); a Harley Davidson removable bracket for the Tour pack, with the premium luggage rack, cylinder lock for the tour pak, and locks for the removable bracket. I am also going with a 2.5 inch Tour Pak relocate kit, which moves the Tour Pak back 2.5 inches. I also ordered a Harley Davidson antenna relocation kit that will allow me to use the same antenna when I remove the tour pak for local riding. I opted to keep the whip antenna for better reception.
Going a little bit further, I ordered Kuryakyn Premium ISO Grips which includes the throttle boss; Hogtunes front speakers to replace the stock Harley Davidson speakers; and a Mini-Beast air horn to replace the stock Harley Davidson horn.
I have never personally taken the fairing off of my Electra Glide so this should be a real fun project. I hear getting it back on straight is a nightmare.
So as I do my limited extra customizations, I will post articles about how each install went, and show pictures of the progress. The bike you see in the picture here will look a bit different. I am no mechanic; I am a lawyer. However, in the past I have been able to do some real complex installs and fixes on my motorcycles. I do not do Engine, Carburetion, or Transmission work, but I will try everything else. That is half the fun of owning a motorcycle!
UPDATE 5/16/07: Mustang Ultra Regal Seat Installed. Click Here for Review.
UPDATE 5/18/07: Mini-Beast Air Horn by Pro Pad Installed. Click Here for Review
UPDATE 5/20/07: Hogtunes Speakers Installed. Click Here for Review.
UPDATE 5/22/07: Kuryakyn Premium ISO Grip with Throttle Boss (Chrome) Installed.
UPDATE 7/13/07 – 7/14/07: Harley Davidson King Tour Pak / Premium Luggage Rack / Lock Kit for Tour Pak / Detachable Tour Pak Bracket / Pillow Passenger Backrest Pad for Tour Pak installed. Click Here for Review.
By Norman Gregory Fernandez, Esq., © 2007