About Me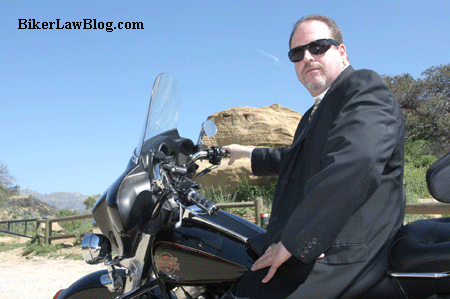 My name is Norman Gregory Fernandez, Esq. I am an Attorney at Law, and the founder of Injuredbikers.com, and The Law Offices of Norman Gregory Fernandez.
I am also the creator of the now infamous Biker Law Blog which you are reading here.
You can check out my static Law Firm Website Here.
Besides besides being a Nationally Recognized Biker Lawyer, i  have been made a member of the Top 100 Civil Plaintiff Trial Lawyers, by the National Trial Lawyers Association. I was also named one of the 10 Best by the American Insitute of Personal Injury Attorneys for the year 2016-2017.
I am the proud father of two adult daughters, Carolee and Elsie, as well as two grandchildren.
I am an avid motorcycle rider / biker, and am familiar with the special problems related to motorcycle accidents. My friends call me "The Biker Lawyer," because I am a biker and a lawyer.
I am also into Blogging as you can tell, various martial arts, working out, and generally enjoying life one day at a time.
I did my undergraduate work at National University, where I majored in business. I earned a Juris Doctor Degree from The University of La Verne College of Law.
I am licensed to practice law in the State of California by the California Supreme Court. I have also been admitted to practice law before The United States Federal Court, Central District.
I am a 1st seat trial lawyer, and have extensive experience handling personal injury cases, civil case, family law matters, and other types of cases, throughout the State of California. I am known as an aggressive attorney who likes to fight for my clients.
I am or have been a member of The California State Bar, The American Bar Association, The Los Angeles County Bar Association, and the Beverly Hills Bar Association. I am also a member of the American Bar Association Advisory Panel.
I was asked to speak at the Sandra Day O'Conner School of Law, at Arizona State University in Tempe, Arizona, by the American Bar Association's "Legal Rebel's" project, on April 6, 2011.
I was asked by the American Bar Association to speak at their annual convention on August 5, 2010, in San Francisco, California, which I did. It was a great experience.
I have been in the media and in legal publications which include but are not limited to: CBS News, July 18, 2013, The American Bar Association Journal, February 1, 2011, NBC news, October 19, 2010, The Press Enterprise, August 24, 2010, The American Bar Association online Journal, August 5, 2010, The Los Angeles Times Newspaper, May 2009, The San Fernando Valley Business Journal, March 3-16, 2008 edition; The Reporter, a general circulation publication in Los Beach, CA, December 12, 2008; January 2001, edition of Managing Partner Magazine; January 2000 issue of California Lawyer Magazine; December/ January 2000 issue of Law Office Computing; Mr. Fernandez wrote an article which was published in the April/ May 1999 issue of Law Office Computing Magazine; May 1999 issue of Los Angeles Lawyer Magazine, etc.
I have been given a perfect 10 rating by Avvo, a premier attorney rating service.
I am an aggressive lawyer who likes getting results for my clients.
If you have been injured in a motorcycle or other motor vehicle accident ANYWHERE in California, call me or my law firm 7 days a week, 24 hours per day, at 800-816-1529, extension 1.
You can also check out injuredbikers.com by clicking here now.