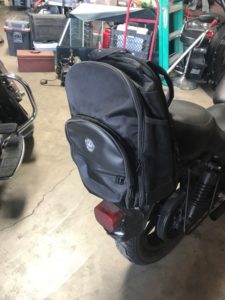 I recently acquired a Viking Motorcycle Sissy Bar Backpack, from Vikingbags.com. Here is a link to the actual bag: https://www.vikingbags.com/viking-motorcycle-sissy-bar-backpack
In the past I would've loved to of had a bag such as this when I was running with a motorcycle that had a sissy bar, but since I have a tour pak on my current Harley-Davidson motorcycle, I personally cannot not use the bag right now.
I have a brother in my motorcycle club named Andrew T., who I knew was considering getting saddlebags, I knew he had a sissy bar, and no way to carry anything on his bike.
I decided to give him the bag for personal use on the condition that he review here on the Biker Law Blog.
The following is a synopsis of Andrews review: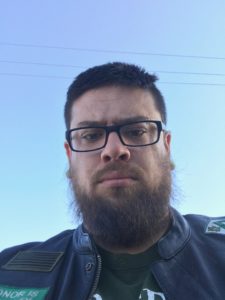 The bag is big and has plenty of room. It easily fits over the sissy bar, and it's probably best to secure it down with the included strap buckles, rather than just leaving it placed over the sissy bar. It is lockable, and durable. It looks like it's waterproof as well. It is really easy to put on and take off. This bag can be used as luggage for your motorcycle. I highly recommend this bag to others.
Since Andrew used the Viking Bags motorcycle sissy bar backpack personally, and recommends it, I will also recommend as well since my brother vouched for it.
Below is also a video about the backpack.
In the past I have used many types of sissy bar motorcycle luggage. Most of the ones I previously used, or a hassle to strap on and to take off, especially in the dark.
Further, most motorcycle luggage is that I purchased in the past were over $200. This simple $99 bag looks to me to be a very good solution if you need something to carry her stuff around, motorcycle luggage, and something that's easy to put on and take off.
I recommend getting one!
By motorcycle accident attorney Norman Gregory Fernandez, April 2017