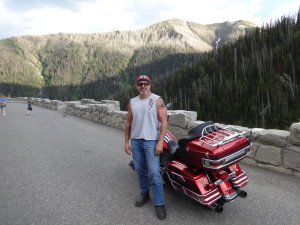 As a personal injury attorney who is an expert in motorcycle accident cases, I get reports of motorcycle accident cases from all over the country on a daily basis.
This particular summer, seems like the worst summer for fatal motorcycle accidents that I've ever seen. Many of the motorcycle accidents are caused by negligent cars and cagers, but many are caused by drugs and alcohol, or excessive speed, on the part of the motorcycle rider.
Here are examples of some of the reports I received within the last 21 hours:
Uncasville man dies following Friday motorcycle crash
An Uncasville motorcyclist died at the hospital following a Friday afternoon crash in North Stonington, according to state police. Alexander Morales, 61 …
Police ID man killed in Fair Lawn motorcycle crash
Elgendy's Harley Davidson motorcycle was traveling northbound on River Road, he said, with the Ford F-150 pickup truck, traveling southbound, …
Man injured in South Berwick motorcycle collision
SOUTH BERWICK, Maine — A collision between a motorcycle and car sent one man to the hospital Sunday morning, according to a dispatcher with …
Ramp Was Closed After Deadly Motorcycle Crash
COLUMBUS, Ohio – The ramp from State Route 104 to U.S. 33 southbound was closed after a deadly motorcycle crash late Saturday afternoon.
Two seriously injured in motorcycle crash
County police summoned to the scene at Ritchie and Cedar Hill Lane at about 9:37 p.m. found that a southbound Honda motorcycle had struck the …
Lenexa man dead in motorcycle accident, Shawnee woman hospitalized
Police on Saturday released the name of the driver of a motorcycle who died Friday evening in a crash in the 19100 block of Prairie Star Parkway in …
Police say Bigelow man killed in motorcycle crash
Associated Press, news source 8:17 p.m. CDT August 15, 2015 … Arkansas State Police say a Bigelow man has been killed in a motorcycle crash.
Sheriff: Speed, alcohol factors in fatal motorcycle crash
Speed and alcohol appear to be factors in a crash that killed a motorcyclist in Green County Saturday night, according to a release.
2 Charleston County motorcycle deputies involved in accident
Shortly before 12:30 p.m., two of the motorcycle deputies from the Sheriff's Office Traffic Unit collided with each other while on a special event escort …
Above is just a small example of the motorcycle accidents that have taken place over the past 21 hours. It is hard to fathom how many motorcycle accidents occur on a daily basis.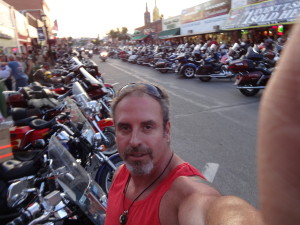 I have been riding motor driven two wheeled vehicles since I was a kid. I have been riding street motorcycles since I was 16. I have been in motorcycle clubs, I have been riding clubs, and ridden with thousands of people over the years. I ride on my motorcycle thousands of miles per year. I can tell you from personal experience the things that will make you most safe riding.
Wear proper motorcycle riding gear. This means good helmet, good jacket (armor plated jackets are readily available), denim pants, good riding boots, and gloves. I see too many idiots on the road riding in shorts, tennis shoes or flip-flops, and even with no shirts on. When you go down the only protection you have is what you are wearing.
Always anticipate that the cars on the road do not see you. If you ride as though the people you are on the road with do not see you, you will be much safer. It is a documented fact that most people riding in cars, trucks, or other motor vehicles, do not see motorcyclists. For some reason the way human beings are wired, they are not looking for motorcyclists. We can literally be right in front of them, and they do not see us. Another issue is the ubiquitous use of cell phones and texting drivers now, which is an epidemic. If you act as though you are invisible, you will ride safer.
Do not ride fast. Speed is the number 1 enemy for motorcyclists. It will kill you in an accident that is not your fault, and it will cause accidents that are your fault. If the speed limit is 80 miles an hour that does not mean you should be riding 80 miles an hour on the freeway. Unlike people in cars or trucks who have 4 more wheels to stop with, to balance with, and to turn with, motorcyclists have two wheels only. We have a lot less tire area, and friction between the pavement to work with. Riding slower will give you more time to stop, to take turns more safely, and allow you to identify potential hazards. To be frank it also makes riding more enjoyable.
Do not tailgate. I not only ride with people who tailgate, but I see many motorcyclists tailgating behind cars. These people are idiots. I never tailgate on a motorcycle. What do you think is going to happen if you tailgate a car and the car suddenly stops? A few years back an entire motorcycle club in Oregon was taken out by an SUV that stopped suddenly in traffic. The same thing happened in Arizona when multiple members of motorcycle club were killed when they hit a truck. I know of many instances where entire packs of bikes have gone down because one or two riders in the front deciding to tailgate behind vehicles. California law requires that vehicles keep a safe distance between them and the car in front of them. It is just common sense only for motorcyclists but for cars and trucks as well; do not tailgate.
Do not use drugs or alcohol when riding your motorcycle. This is not just a cliché or saying. When you are on a motorcycle you need 100% mental function, and even then sometimes you get yourself in dangerous situations. If you use drugs or alcohol you exponentially increase your chances of wrecking your bike. Do not do it.
Keep your motorcycle in proper working order. There was recently a Harley-Davidson recall on 2014 touring models for an improperly placed brake line, that in time could cause too much pressure to be put into the brake line and that could cause the front wheel to lock up. If the front wheel locks up on you on a motorcycle 99.9% of the time you are going to go down. One idiot from a major motorcycle magazine was making fun of the recall saying that in the old days a real biker would not have to take their motorcycle back to the dealer simply to get a tie wrap placed around the improperly placed brake line. He went on to say there was an unwritten contract between the biker and the motorcycle manufacturer, that the motorcycle manufactured can put out crap, and it was the biker's responsibility to fix it. This guy is a moron. He is one of those types of guys who does not think that an injured person should go to court to get compensated for their injuries. This guy is so out of touch, he should not be writing for a major motorcycle magazine. The bottom line is you as a rider, have a duty to inspect your motorcycle to make sure the tires are properly inflated, have proper tread, and that basic maintenance is done on the bike, so that when you are riding at 40 mph plus, your engine, transmission, or wheels don't suddenly lock up, or blowout. Unlike in a car, the situation what a mechanical malfunction occurs is much more dangerous. It is up to you to make the probability of this happening less likely by proper preventive maintenance. However, it is also the responsibility to take your motorcycle in what any recalls occur.
Do not ride your motorcycle when you're in a bad mood. You definitely do not want to be a road rager on a motorcycle. If you're in a bad mood or pissed off, it's better to calm down before you get on your motorcycle.
Do not ride in bad weather unless you have to. Yes I know there are a lot of Midwesterners and East coasters who have very bad weather to contend with compared to me here in Southern California. These people always badmouth us Californians for being sissies when it comes to riding in bad weather. I don't care how much of a badass you are, when the pavement's wet, your tires have less traction. Hydroplaning on 2 wheels is much worse than hydroplaning in a car or truck that has 4 or more wheels. Taking a turn on wet pavement on a motorcycle is much more perilous than on dry pavement, especially at high speed. Unlike in a car, truck, or other motor vehicle, we and motorcycles do not have windshield wipers. If you have a car, you should ride your car on rainy and wet days. If you absolutely have to ride in bad weather, make sure you have a good motorcycle rain suit, a full-face helmet, keep your speed down, and anticipate that you will lose traction.
There are many more safety tips I could give you about riding motorcycles. I've learned many of these from personal experience, and from observing. I welcome you to make comments with your own safety suggestions.
I am a real deal expert in motorcycle accident cases. If God forbid you a bit of an accident anywhere in the state of California give me a call at 800-816-1529 extension 1. I will personally talk to you about your situation and we can discuss together what to do.
California Motorcycle Accident Attorney and Biker Lawyer Norman Gregory Fernandez, Esq., © 2015