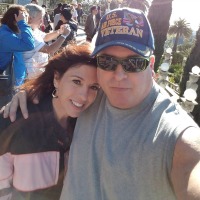 I wish you all happy holidays and a happy new year for the year 2017.
Many of you throughout the country cannot ride your motorcycles right now because you're stuck in very bad weather as expected.
Many of you can still ride in other parts of the country.
No matter what your situation, there will be many people on the road for the holidays who have been drinking and driving. Furthermore, you may decide to drink yourself.
Whatever you do, do not get on your motorcycle after drinking. It is much harder to control your motorcycle if you have been drinking.
Notwithstanding the fact that you should not be drinking and driving, It is about 10 times worse on a motorcycle.
Do not drink and drive on your motorcycle.
Many of you know that I lost my mom on May 5, 2017. Many of you probably still have your parents alive, do not take them for granted this holiday season. If you cannot see them in person, give them a call wish them a season's greetings, and tell them that you love them.