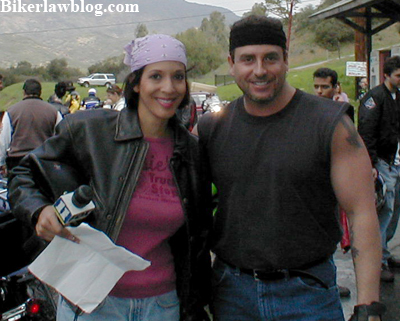 I recently previewed a video which was put out by Honda Motor Corporation on their new intelligent ASV-3 motorcycle. This motorcycle was specifically designed to address the major issues which cause motorcycle accidents. A link to the video is provided at the end of this article.
My first impression upon seeing the motorcycle was that it looked ridicules, and looked like it had a pagoda or rickshaw canopy on the back. Matter of fact, it kind of looks like a Scorpion tail! I thought to myself there is no way in hell that I would ride a motorcycle that looked like this.
However, after watching the entire video, I must say that I do commend Honda for at least trying to develop a built in intelligent system to prevent motorcycle accidents.
The pagoda looking thing on the back actually serves multiple purposes; it is designed to make the motorcycle more conspicuous on the road, so that the motorcycle will catch cager's attention. There is no doubt that this thing will get everyone's attention! It also has a built in forward and rear camera, and an intelligent computer system to warn a rider of hazards.
The motorcycle also incorporates a vehicle to vehicle warning system that Honda has developed for cars, motorcycles, and other motor vehicles.
While watching the video I was thinking that the voice prompts and warnings from the system would drive me crazy. I was also thinking about how such a system might in fact save countless bikers lives.
Maybe the Honda ASV-3 is the perfect commute to work type of motorcycle for safety reasons. Here in Southern California, the vast majority of motorcycle accidents happen during the infamous Southern California rush hour commute jam. I am not sure.
I do commend Honda for at least trying to do something to increase motorcycle safety, where other motorcycle manufacturers are doing little or nothing. This motorcycle may be a peek at what is to come in the 21st Century.
As for me, I would not mind the technology; so long it is hidden in the fairing of my Harley Davidson Electra Glide!
CLICK HERE TO watch a video on the new Honda Asv-3 motorcycle, and tell me what you think!
By Norman Gregory Fernandez, Esq., © 2007