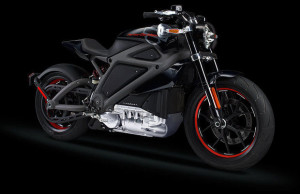 The venerable Harley-Davidson has announced a new line of motorcycles, and an electric motorcycle, which are not only exciting, but show the Harley-Davidson is finally going after their Japanese competition, and not just sticking to tried-and-true things.
The electric motorcycle, is actually a prototype, which actually is their first attempts to build electric bike for mass production. It is called project LiveWire, and although the bikes that will be introduced next week are not for sale presently, they will be going on tour nationwide at dealerships, and will be available for test rides.
These motorcycles can go up to 92 miles an hour, however they would probably go faster if they weren't electronically limited to that speed limit by Harley-Davidson. The motorcycles are said to be able to go 53 miles on one charge.
Let me tell you for most commutes, that type of range would be right on target.
Harley-Davidson's new lineup of small cc Street motorcycles are geared towards the urban market, where bigger engines are not needed, whereas more nimble and smaller motorcycles are.
It is good to see Harley-Davidson finally being an innovator.
By Motorcycle Accident Attorney and Biker Lawyer Norman Gregory Fernandez, Esq., © June 22, 2014