The Biker Law Blog has been named 1 of the top 100 motorcycle sites and blogs for motorcycle riders on the planet by Feedspot.com .
Some of my competitors appear on the list as well, frankly I do not know why, there's much better content and pictures on my site 🙂
all kidding aside, I have been so busy with litigation lately they haven't been putting a lot of content on here, that soon will change. The biker Law a is getting a minor makeover to make it compliant with the new standards, and so that will be much easier to read with a cell phone.
I would like to thank Anuj for bestowing this honor to the Biker Law Blog.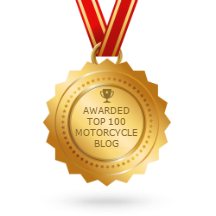 By California motorcycle accident lawyer Norman Gregory Fernandez.© March, 2017