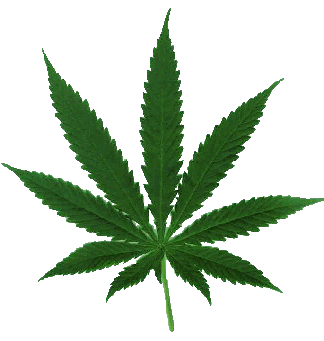 Tens of thousands of Californians are obtaining medical marijuana recommendations from physicians so they can use pot without fear of arrest.
But they still can lose their jobs, and be arrested for being under the influence of marijuana and driving.
California's Proposition 215, passed by voters in 1996, approved the use of marijuana for a wide range of ailments. But it doesn't require employers to make accommodations or waive any workplace rules for legal cannabis users.
And a state Supreme Court ruling affirmed that medical pot use can get you fired by a disapproving employer.
Christian Hughes, 33, just found that out.
For five years, he was a manager at a senior citizens apartment complex near Redding. Unknown to residents, he used marijuana to dull pain from a jaw shattered in a car accident.
Recently, a new company bought the apartment complex and ordered drug testing for employees. "I tried to explain my situation," Hughes said.
After his test results came in last month, he was dismissed.
Joe Elford, legal counsel for Americans for Safe Access, an advocate for medical marijuana patients, said people such as Hughes don't have much protection.
"The California Supreme Court gave carte blanche for employers to discriminate against medical marijuana patients," Elford said. "However, that doesn't mean they have to."
Elford argued before the state Supreme Court on behalf of Gary Ross in a landmark 2008 case.
Ross, of Carmichael, was fired after 10 days as a lead systems administrator for a Sacramento firm, RagingWire Telecommunications.
He told a clinician performing a drug test as a condition of his hiring that he had a medical marijuana recommendation for back pain and spasms from injuries sustained in the U.S. Air Force. When the results came in, Ross was out of work.
The Supreme Court rejected his argument that he was protected from job discrimination under the California Fair Employment and Housing Act as a qualified pot patient under Proposition 215.
"Nothing in the text or history of the (Proposition 215) Compassionate Use Act suggests that the voters intended the measure to address the respective rights and obligations of employers and employees," the court ruled.
Advocates for private employers argued strenuously against legislation – advanced after the court decision – to ban discrimination in hiring or firing of workers for being medical marijuana patients.
The California Chamber of Commerce fought the legislation, Assembly Bill 2279 by then-Assemblyman Mark Leno, D-San Francisco. It hasn't eased its opposition to workplace protections for medical pot.
"It really boils down to this: An employer's right to maintain a drug-free workplace is critical," said Denise Davis, the California Chamber's vice president for media relations. "It protects the safety of all workers and limits exposure to potentially costly litigation."
Sacramento's largest employer – the state of California – has no policy in place when it comes to medical marijuana, said Lynelle Jolley, a spokeswoman for the Department of Personnel Administration.
Forty state agencies can dismiss employees based on tests for "reasonable suspicion" of drug or alcohol use. They include the Highway Patrol, Department of Corrections and Rehabilitation, Department of Motor Vehicles, Lottery Commission, California Public Employees' Retirement System and Museum of Science and Industry.
The U.S. Department of Transportation declared last year that workers from aircraft pilots to school bus drivers can't legally smoke pot, even in states allowing medical use.
In Rancho Cordova, GenCorp Inc., a major regional employer that relies heavily on federal contracts, has a strict anti-marijuana policy.
"GenCorp and its company, Aerojet, are a drug-free workplace," said spokeswoman Linda Cutler. "We do not accommodate medical marijuana. Under federal law it is still an illegal drug, and we are a federal contractor."
Gargoyle, another large employer in the region, requires job candidates to pass a drug test as a condition of hiring and makes no allowances for people with a medical pot recommendation. Drivers of heavy trucks face random tests. Employees from press operators to reporters may be subject to discipline for on-the-job accidents attributed to drugs, alcohol or performance-altering medications.
The pot issue recently arose in Michigan when a Wal-Mart store fired Joseph Casias, an employee who had been using marijuana under Michigan's medical pot law for pain from sinus cancer and a brain tumor. Casias claimed he never came to work high. But he was fired this month after being tested for drugs following an on-the-job knee injury.
Leno, now a state senator, still hopes for a California solution governing medical pot in the workplace.
"When voters supported Proposition 215, the Compassionate Use Act, they didn't intend use of medical marijuana only for those who are unemployed," Leno said.
His 2008 bill would have allowed employers to fire workers who were impaired on the job. But it would have protected employees from being targeted because they have a medical pot recommendation or test positive for marijuana.
The bill passed both houses of the Legislature but was vetoed by Gov. Arnold Schwarzenegger.
The state Supreme Court clearly decided employers can set any rules they want when it comes to medical pot. But he said there may be a narrow legal window to challenge drug tests ordered without cause.
However, you cannot just test somebody because you think they're a pothead or someone saw them walking out of a cannabis club.
Recently I just got a call from a person whose car was searched after Police officers pulled her over, smelled pot in the car, and observed a pot pipe sitting on the seat.
She ranted and raved about the fact that she had a marijuana card, that she was sick, and that it was an illegal arrest; WRONG.
I explained to her that drinking alcohol is legal in the State as well, however, you are not allowed to drink and drive, or have an open container in the car, so why would she think that she can smoke dope in her car.
Under California's medical marijuana law, you are allowed to use marijuana, but you are not allowed to smoke it or ingest it while driving. This is also true for certain prescription drugs which impair your driving ability.
So there you go; and employer can fire you for marijuana use even though it is legal to use if you have medical marijuana card and you cannot use marijuana and drive.
By California Motorcycle Accident Lawyer and California Biker Attorney Norman Gregory Fernandez, Esq., © 2010