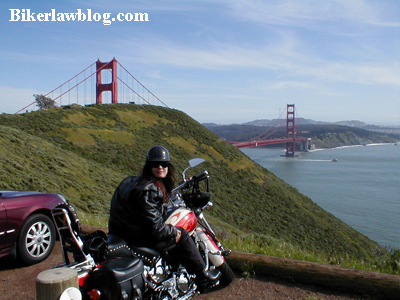 Anyone who is into the biker and motorcycle scene knows that the number of women that are riding motorcycles is on the increase every year. I am an old school biker and remember the good old days when the ladies rode shotgun on the back. Although many women still ride shotgun on the back of motorcycles, more and more they are actually riding the motorcycles themselves.
To be quite frank, it is a real turn on to see a gal riding her own motorcycle. I read an article that you can check out by clicking here, that states that since 2003, there has been a 36 percent increase in women owning and riding motorcycles, and that women now make up 10% of all bikers. It only makes sense to me. I do not see any reason why women cannot ride motorcycles like men. What the hell, bikers are bikers whether they are men or women. Once you get the biker bug, you are hooked!
The article mentioned above cites that 12 percent of new motorcycle purchases from Harley Davidson, and Suzuki are made by women. This is no surprise to me; I have been riding with women who have owned their own motorcycles since the 1990's. Now I am no sexist by any means whatsoever, however, I have seen a few women drop their bikes at stop signs or traffic lights, because they may have purchased a motorcycle that was too heavy for them. I have also seen men do the same thing.
I think that it is a good thing that more women are riding their own motorcycles. Just like men, I would recommend that women who are contemplating getting their own motorcycle, go through a Certified MSF riding course, and not choose a motorcycle that is too big for them. I have seen women who weigh 110 pounds riding Harley Davidson Baggers! I am a big guy and sometimes have trouble holding up the bike when I get into a lean at a stop sign or traffic light. I do not recommend that anyone be it man or woman purchase a motorcycle that is above their physical and riding ability.
The article states that most women who buy Harley Davidson Motorcycles opt for the Sportster.
So ladies there it is, if you have the biker bug then have at it and get your own motorcycle. The more the merrier! If your man wants to keep you on the back, then get another man. You have every right to ride your own motorcycle just like us men.
By Norman Gregory Fernandez, Esq., © 2007