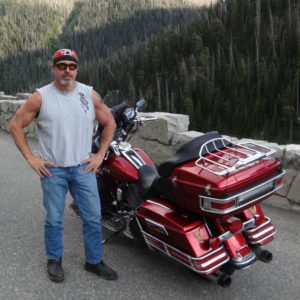 During the winter, something occurs with all bikers and motorcycle riders that are located in cold climates called cabin fever. Cabin fever occurs when these bikers and motorcyclists cannot ride their motorcycles because it's too cold.
With the advent of the Internet and social media, many of these bikers and motorcyclists take to the Internet, and socialize via Internet forums and social media.
Today some guy posted on an Internet forum a question; are sport bike riders real bikers?
Of course, everybody and their mother spewed out their opinion on this social media thread, including me.
The question actually upset me, because to me, anyone who rides a motorcycle is a biker. Those who get on two wheeled motorcycles of any type I consider to be bikers. I not only represent these guys and gals if they are God forbid involved in a motorcycle accident anywhere in California, but I don't discriminate because someone may ride a sport bike, a Japanese cruiser, or an American cruiser. I have actually owned all types of motorcycles.
On this particular Internet forum, you basically have a bunch of older Harley-Davidson riders that some would consider to be stereotypical bikers, i.e., a bunch of tattoos, longhair, goatee or beard, Harley-Davidson T-shirt, blue jeans, motorcycle boots, with the wallet chain affixed to their belt.
You see these types all over the place at Harley events and other mainstream events like the Sturgis motorcycle rally.
Do you have to dress or look like this to be a biker? Hell no! Just because you dress a certain way does not make you a biker. I have seen many dudes who dress like bikers, who have no motorcycles. Buying and wearing a Harley-Davidson T-shirt does not make you a biker.
To me, what makes you a biker, is getting your ass on two wheels and riding a motorcycle on the street, or even the dirt. All bikers have the same type of thing in common, the need to ride a motorcycle.
I have been in motorcycle clubs for over 20 years until just recently. I was always a bit more clean-cut than most of the guys in my club because of my profession. My appearance did not mean squat. I am a biker through and through.
I will not lie, I have owned a couple Harley-Davidson T-shirts in the past 30 years, but I do not think I have ever worn one of them. Further, I have never used a wallet chain affixed to my belt. I don't like wearing wallets because I don't like the feel of it in my pocket.
Now I have been riding for many years all over the country. I have seen some hard-core sport bike riders that could ride the pants off of any standard cruiser motorcycle rider. Just because some of these guys may be more clean-cut, and don't dress in the stereotypical way, does not mean that they are not hard-core riders and bikers. As a matter fact I think some of these guys are hard-core bikers, more so than any Harley-Davidson rider.
In the end, I do not like some older Harley-Davidson rider claiming that a younger sport bike rider is not a biker. A biker is someone who rides a motorcycle, and loves doing so, no matter what they look like and no matter what they ride.
As the older bagger type of Harley-Davidson/Indian motorcycle riders ages and die out, it will be the younger guys with the sport bikes and smaller and lower cc motorcycles that will take over. They are bikers just like everybody else.
By Injuredbikers.com founder, and motorcycle accident lawyer, Norman Gregory Fernandez, Esq.