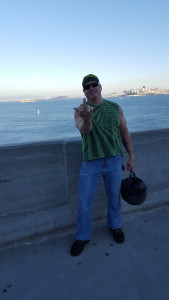 As you can see The Biker Law Blog has undergone a face lift.
When I started the blog over 11 years ago, I had no idea that I would still be blogging over a decade later. Many of the people who I met when I started blogging, either stopped blogging, or significantly slowed down. Most are gone. I am glad to still be here.
Over the past 11+ years the Biker Law Blog has had many different looks that have changed over the years due to technology upgrades, platform changes, etc. We have just undergone a new change to how the blog looks and operates, that has been in the planning stages for the past year.
We are still working out some of the kinks, but this will be our new look at least for now.
The Biker Law Blog over the years has become a recognized and respected motorcycle industry publication, with a dedicated and loyal readership. I really appreciate all the people who have subscribed and have kept in touch over the years.
I hope you like the new look of the Biker Law Blog, and that you will give me any feedback as to what you think. Please give it a week or so for all the bugs in case to be worked out.
See you soon, Motorcycle accident lawyer, and Injuredbikers.com founder, Norman Gregory Fernandez, Esq.