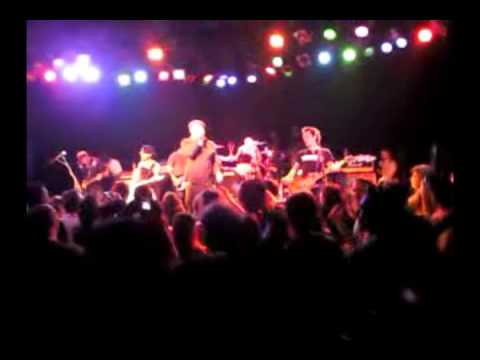 You may have noticed that the last couple of articles on here have dealt with horrendous motorcycle accidents and crashes. Unlike most of you; my dealing with motorcycle accidents on a daily basis as a biker lawyer and motorcycle accident attorney takes its toll on me mentally, meaning sometimes I think of my clients and their accidents while I ride my Harley Davidson Electra Glide. It is kind of like a mind fuck.
However, after a few miles the bad thoughts leave my mind and I enjoy the ride. Handling motorcycle accident cases throughout California makes me extra careful when I ride, but that is a story for another article.
Lately I have been caught up with both my parents having serious medical issues, my fiancé starting law school, and then herself having a potential serious medical issue pop up, and of course working my clients cases here at the firm. I have not had as much time to ride this summer as I usually do.
However, over the last couple of weeks, I have managed to squeeze in a couple of really decent rides. Last weekend, I jumped on my Harley and rode from Chatsworth, to Palmdale, and then to Lompoc, CA to participate in a Karate Tournament with Grandmaster Vic LeRoux in Lompoc, CA. It was one hell of a long one day turn-around ride, and a great ride if you know what I mean.
The Lompoc run is a great run. Lompoc is above Santa Barbara near Vandenberg A.F.B. off of Highway 1. The only problem with this run that is that lately the traffic has been real bad south of Santa Barbara. They are doing construction or something. I have had to split lanes every time I have done this run all summer on the 101. It really kind of sucks, especially when a big rig truck driver purposefully cuts over so that you cannot pass him in the split. I discussed what happened in an article I wrote below.
Last night; Saturday night, I rode with my fiancé to Hollywood to attend a benefit for a friend in need of surgery. Although it was not a long ride, it was a fun ride, except for being followed by a Los Angeles Sheriffs cruiser for about a mile and a half on Santa Monica Blvd. Hell here I am a law abiding attorney, nothing at all to worry about if I am stopped, I am clean and sober, no tickets at all on my record, and this Sheriffs cruiser is following me for no reason at all other than the fact that I am a biker on a Harley Davidson in Hollywood at 2:00am. I wanted to pull over and just ask him "what the fuck," but obviously I am not that stupid.
On the way to Hollywood, I ate crow a few times to get out of the way of asshole tailgaters who got way to close to me from behind. Unlike some, my ego is not so big as to put my ass on the line and stay in front of a tailgater who is behind me, just because I have the right of way. In any car v. motorcycle scenario, the motorcycle loses. Yes, I was pissed, but I let the car drive by after I switched lanes, took a couple of deep breaths, and everything was good.
My fiancé and I cruised my old stomping grounds in Hollywood. I lived in Hollywood for about 10 years, including my entire time in law school. I must say that there seems to be many more clubs and much more foot traffic on Hollywood Blvd. then there used to be. I think they have cleaned it up quite nicely.
We ended the night or I should say morning at the world famous Jerry's Delicatessen on Ventura Blvd. in Studio City. There is nothing like Matzo Ball soup and coffee to end a great evening on. If you want to see celebrities, this is the place to go.
Unlike non bikers, we bikers and motorcyclist have a secret that the rest of the world only dreams about; we have our motorcycles to give us therapy. When shit hits the fan in our lives, all we have to do is jump on our trusty motorcycles and take a ride. I am not talking about posers who jump on their bike to ride a few blocks to a bar, or to ride a few miles to hang out at some event and pose, I am talking about really riding.
Riding a motorcycle at least for me, is one of the most pleasurable things I have in my life. I only wish that god will continue to give me great health and faculties so that I can continue to ride motorcycles for the rest of my life.
At the top of this article you can see a video I took with my fiance's phone at the Roxy Theater on Saturday night on Sunset Blvd. in Hollywood, California. Unfortunately the audio got jacked up by the phone. You can however see that it was a great time!
By California Biker Lawyer and Motorcycle Accident Attorney Norman Gregory Fernandez, Esq., © 2009