Law Firm Profile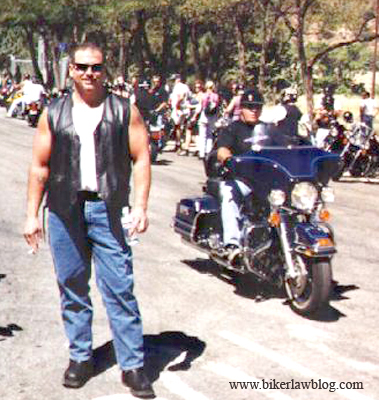 Our Motorcycle Accident Law Firm, The Law Offices of Norman Gregory Fernandez, are real bikers and motorcycle riders, representing bikers and motorcycle riders. You will find other so-called motorcycle accident attorney's claiming that they are real riders, but they are not. We are the real deal.
Our firm is based in California. We have meeting locations all over California. We handle cases throughout the great State of California.
Our firm handles Personal Injury cases including but not limited to; motorcycle accidents, motorcycle passenger injury cases, dangerous conditions on public roads that cause motorcycle accidents, motorcycle accidents that are caused by defective motorcycles and/or repairs, automobile and car accidents, other types of motor vehicle accidents.
We also handle regular personal injury cases such as premises liability cases, assault and battery cases, and other types of cases where you may have been injured physically, and/or emotionally, due to the intentional actions or negligence of another.
We also handle other types of legal matters. For information on other types of legal matters which we handle click here now to go to our main web site.
We provide representation to injured persons, and/or persons who are defending a personal-injury or other type of civil and/or criminal law matter.
Our firm prides itself on providing our clients competent legal representation.
Our firm has the knowledge, the resources, and the competence to handle your matter.
We strive for excellence in the representation of our clients.We accept many types of cases on a contingency basis, which means that you do not have to pay any money out of your pocket unless we recover a settlement or judgment for you on in these types of cases.
We can arrange for you to receive the medical treatment you need in injury cases, even if you do not have medical insurance!
We understand that California is a large State, and that it may be difficult or impossible for you to personally come to our office for a consultation or to retain us. We will come to you for many types of cases, so that you do not have to worry about traveling to our office.If you need help you may call us 24 hours per day at (800) 816-1529. We can provide a free consultation over the phone for many types of legal matters.
Give us a call for a no hassle free consultation on your California Motorcycle Accident or other case at 800-816-1529, extension 1.