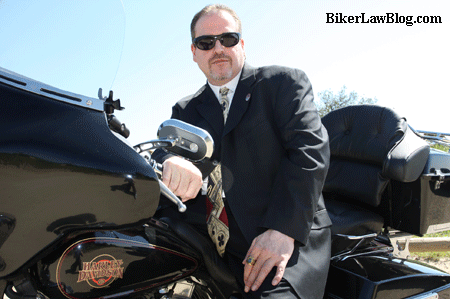 It is winter time in the good old USA. In many parts of the country, many bikers and motorcyclist have their motorcycles in winter storage until the weather gets better. In other parts of the country, motorcycles have been sitting for weeks or months just waiting for the weather to get better so their owners can ride again.
When it comes time to ride again, some bikers and motorcyclist may have been off of their motorcycles for weeks or months. This is when you need to be most careful!
Riding a motorcycle is not like riding a bicycle as the old saying goes. In order to ride a motorcycle safely, you must ride consistently. Even being out of the saddle a couple of weeks can make you rusty.
How many of you have done a thousand mile plus, multi-day motorcycle run? Is it not true that after a few hundred miles you are sharp as steel on your motorcycle? The reason you are as sharp as steel is because you are on your motorcycle riding.
The more you ride, the better you get. The less you ride, the rustier you get. It is as simple as that.
The worst possible thing you can do if you have been out of the saddle for some amount of time, is to jump back on and ride like a bat out of hell. It takes a bit of time to re-acclimate yourself to your motorcycle and riding in traffic.
I know a guy who builds motorcycles for a living. Due to health issues, he did not ride his motorcycle for a few months. What did he do, as soon as he got back into the saddle on his motorcycle? He rode like he never took any time off. He promptly almost lost his ass due to his accelerating too fast through a water puddle in an intersection. Not only was he embarrassed, but he pulled his back out trying to keep the motorcycle up. This experience actually caused him to quit riding.
I have seen lots of bone head moves on motorcycles. Most if not all of them can be avoided by exercising simple safety measures and discretion.
So if you have been out of the saddle for a bit of time. Take it damm easy and get re-acquainted with your motorcycle.
By California Motorcycle Accident Attorney and Biker Lawyer Norman Gregory Fernandez, © 2009