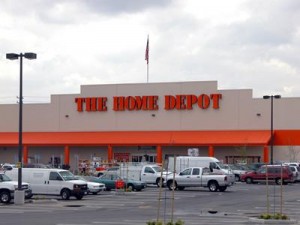 *** June 4, 2012 Update –
I received a cryptic email from "The Retail Equation" telling me that if I wanted a copy of my return activity report to call a phone number. This was in response to an email that I sent them threatening legal action.
I called their number and talked to a rep. She wanted the last 4 digits of my drivers license number.
I asked her how she would have my drivers license information since I have not filled out any credit applications with their firm, nor did I authorize any company to give it to them. She told me that when I gave a merchant my drivers license number that the merchant gave it to them. Very interesting.
I played along. It turns out they have me down for 3 return items in 6 months, including 2 defective items. So they blacklisted me from being able to make returns at stores that use their service.
I requested to speak to a manager and was told that there was no one to talk to.
I am now contemplating a class action lawsuit, or an individual lawsuit. I will write a follow-up article very soon.
If you have been a victim of Home Depot or "The Retain Equation" I would like to hear from you, I need plaintiffs for a class-action lawsuit.
*** June 3, 2012 Update –
I reported Home Depot to the Better Business Bureau.
I also called Home Depot's Corporate Office and spoke to a lady named Evon who opened ticket # 513849.
She told me that There is absolutely nothing Home Depot can do to resolve the problem. I asked to speak to her manager, she told me that there was nothing he could do either. She stated that "The Retail Equation" was entirely responsible for the situation. Moral to the story, DO NOT SHOP AT HOME DEPOT. IF THEY WILL DO THIS TO AN ATTORNEY WHAT DO YOU THINK THEY WILL DO TO YOU?
I sent an email to "The Retail Equation" requesting to get their side of the story before I take any further action.
Read about what happened to me below.
I am an Attorney at Law. I have been shopping in stores for over 35 years. God only knows how much money I have spent shopping.
I have spent probably tens of thousands of dollars in Home Depot over the years.
I had a little project I wanted to do over the weekend, so on Friday evening I went in to Home Depot and spent a few hundred dollars on parts.
I started my project yesterday and discovered that one of the parts was the wrong part.
I brought the part, placed in its packing, one day after purchase, back to Home Depot along with the receipt. They asked me for my ID which I thought was kind of odd.
To make a long story short, they told me that my return was rejected and they gave me a receipt type printout that has an 866 number on it to call.
Further, the printout says that I will not be able to return any items at Home Depot for the next 90 days, and that after 90 days it will be re-evaluated.
Of course, I called the number and they are only open Monday – Friday, etc.
It appears to be a 3rd party company that Home Depot is using called "The Retail Equation," that was responsible for Home Depot not allowing me to do a valid return. I found their website at http://www.theretailequation.com/ .
Apparently retailers are now hiring this company to determine whether they will allow returns to be made at the retailer.
I have never heard of such a service or thing.
I suspect they have me on some kind of list. I know they have made a mistake, or there might be identity theft going on.
Whatever it is, can you imagine if I made a several thousand dollar purchase and this happened?
Who wants to shop at a store that may not allow you to return anything for any reason?
I asked to speak to the manager, he refused to do anything. Basically Home Depot ruined my weekend project and I may be out a hundred dollars because they are refusing to allow me to return an unopened, undamaged product which I have the receipt for, the next day.
The blatant refusal of Home Depot to return something a day later with a receipt at least to me is unheard of.
I am warning all of you here and now, not to shop at Home Depot because based upon my experience, you may get stuck not being able to return something that may be defective, or something that may be the wrong size, the wrong type, etc.
You too could get stuck holding the bag for hundreds or even thousands of dollars.
Unless this is made right, I will take my money to Lowes and to other stores. I will never set foot in Home Depot again.
Home Depot and the Retail Equation just pissed off the wrong attorney. I am going to first start off by warning all consumers not to shop and Home Depot because they may not be able to do a return.
I will then take any and all appropriate legal action against anyone involved in this fiasco so that ordinary consumers do not have to go through what I went through.
You have been warned about Home Depot.
By California Consumer and Personal Injury Attorney Norman Gregory Fernandez, Esq., June 3, 2011