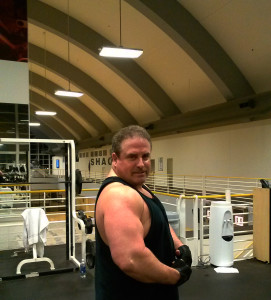 The weather is warming up, it is April 2013, and it is time for that annual tradition that we all love otherwise known as Biker and Motorcycle Rallies.
On April 24-28th, the biggest motorcycle rally in the Western US will take place in Laughlin, Nevada. This rally is known at the Laughlin River Run.
There will be 1000's of bikers there, and yes I will be there as well.
I myself am kind of tired of doing the same thing at motorcycle rallies. You know, riding to the rally, checking in to your hotel room, riding the local drags, walking around and looking at all of the people and vendors, and gawking at the debauchery.
This year I am going to mix it up a little Beginning with the Laughlin River Run.
This year I am going to take my motorhome to the rally, and trailer my bike behind. I will stay at an RV resort in Bullhead City right off of the Colorado River.
The beautiful thing about taking the RV is that it is like my home away from home. It is far more comfortable than a hotel room, all of my stuff is in it, and I do not have to fight a bunch of riff raff to get to my room.
The gas and such driving the RV along with the RV space rental will probably cost more than just getting a room at one of the local Casinos, but that is OK. At motorcycle rallies, most of the action happens at RV parks and camp grounds anyways.
Anyone who has gone to Laughlin knows that it is such a small place packed full of Casinos that it really gets old just hanging out at the Casinos and the vendors, even with the concerts and all the other stuff going on.
The Harley Davidson dealer in Kingman, AZ has a bunch of stuff going on. There is always stuff going on in Oatman as well.
My first day at the rally on the 24th, will consist of me setting up my RV at the campground, taking the motorcycle off of the trailer, and tolling around the local area. The next morning I will ride to the Grand Canyon bright and early. On Friday, I am going to rent a Seedoo and tool around on the Colorado River.
The rest of the time at the rally will be spent by me do the traditional Laughlin experience. It is going to be a blast.
This year I will going to many rallies including Sturgis, South Dakota.
I look forward to giving you photo and video reports during my travels.
Feel free to contact me if you plan on being at Laughlin. Who knows, maybe we can meet up.
By California Biker Lawyer and California Motorcycle Accident Attorney Norman Gregory Fernandez, © April 8, 2013