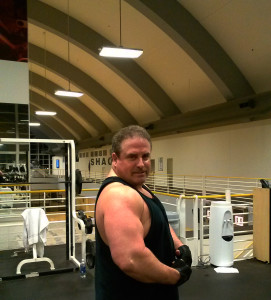 Well today is my 50th birthday, and man has it gone by real fast. It seems like the years are just zooming by now.
I understand why many moons ago someone told me that life is too short, because it is. You blink and you are now 50 years old.
Unfortunately today finds me with a terrible sore throat, but I will make the most of it.
I have been reflecting on my life over the past week, in anticipation of my birthday today, and man o' man, I could write a book about all of the stuff I have been through over the past 50 years. Maybe I will if I can find the time.
Many of the friends I grew up with and went to High School with are no longer with us on this earth. It is amazing how fragile life is, and yet how omnipresent it is.
Many in my generation never thought that we would make 30 let alone 50, I am no different.
I remember being 18 years old in the Air Force thinking I knew all. When I met someone who was 30 when I was in my 20's I thought they were old. When I met someone in their 40's when I was in my 30's I thought that they were old. Hell, now that I am 50, I know what younger people must think and it pisses me off :} This too shall pass.
I am proud and grateful to god to have made it this far in my life. I hope I have many more years to come.
My 50th birthday finds me single, and ready for a great future.
I am looking forward to traveling again this summer. I will be going to the Sturgis Motorcycle Rally and many other events this summer.
I look forward to sharing my journey with all of you.
By California Lawyer Norman Gregory Fernandez, Esq., © June 20, 2013