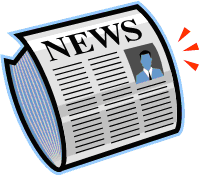 SEAL BEACH – California
A man and woman died Sunday when they lost control of their Harley-Davidson motorcycle, cut across the 405 freeway, hit a car and were launched head first into a cement wall, California Highway Patrol officials said.
The man, 60, and woman, 57, were wearing full helmets, but the blunt-force trauma was too strong, said Officer Stacey Willits, who was at the scene.
The accident occurred at 11:18 a.m. on the northbound 405 near the Seal Beach Blvd. exit. The two were taken to Long Beach Memorial Hospital with massive head wounds. They were pronounced dead at 12:07 p.m. and 12:25 p.m. Their identities have not been released.
The man was driving, and the woman was his passenger, Willits said.
Witnesses said the pair was driving in the first or second lane of the northbound 405 freeway at about 65 mph when the motorcycle started fish-tailing, Willits said. The bike then made an almost 90-degree turn and cut across the freeway to the sixth (slow) lane. It hit the left-rear corner of a Honda Accord and ejected the riders into a concrete road-construction divider.
The investigation is still open and officers do not yet know what caused the couple to lose control of the motorcycle. Willits asked that anyone who saw the bike lose control call the California Highway Patrol office in Westminster at 714-892-4262.
Law enforcement officers shut down the third through sixth lanes of the freeway for about an hour while CHP investigated the accident.
This accident is a horrible tragedy. I send my prayers and condolences out to the friends and family of the victims of this accident.
Based on the witness reports from this accident regarding the motorcycle's rear end beginning to fishtail, it is possible that the victims suffered from a rear tire blow out, or a loose and unstable swing arm, or something to that effect. They could have even locked up the rear end braking too heavy. However there is no evidence based on the witness reports that the motorcycle was braking at the time of the accident.
Both victims were wearing full face helmets.
This accident should remind all bikers to check their tire tread and tire pressure before they ride their motorcycles. I am not saying that this is what caused the motorcycle accident, because I do not know, but it may have played a factor.