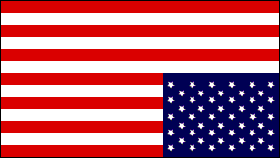 The following article was written by a long time Biker Law Blog member Sandra Lee Miller as a guest author. Her article is about how the bad economy is affecting her and her families life. As you read it you will realize that she poured her heart into this article. It makes me wonder what is happening to our nation.
I was born in Maysville, Kentucky, the number one tobacco market in the USA.
The last time I went home for a visit, I was stunned at how many manufacturing plants and jobs were gone. We had the Cotton Mill which ginned cotton. My great-grandmother, great-grandfather, two great-aunts and maternal grandmother all worked there. The business has since closed and the buildings have been torn down. Why? Because, we no longer gin cotton in the United States.
At one time there was the Pants Factory, located in Manchester, Ohio which made Haggar pants. It is now closed and a building stands vacant as it deteriorates with the passing of time. Why? The work that was once performed by hard working Americans with two eight hour shifts, five days a week has now been outsourced to Mexico.
Wald's Manufacturing, also in Maysville, Kentucky made bicycles, was another place that my family worked. My paternal Grandfather worked there over 20 years. My Great Aunt and a Great Uncle worked there as well. The plant was closed and two shifts of both men and women are out of work today. Why? Inferior bicycles are now made in China with sporadic recalls and safety concerns an issue. I never thought that I would see the day that you would have to take a child's bike away from him because of the lead in its paint.
At one time the pride of Ripley, Ohio was its Red Cross Shoes Manufacturing Company. This is yet another company that employed men and women who worked one of the two shifts, five days a week in order to fill the demand for quality and stylish shoes. The plant was closed in the late seventies. Why? The plant was moved to Mexico and has since gone out of business. Now the country of Mexico has unemployed workers as well!
As a teenager I remember there was excitement in Maysville, Kentucky when Blue Grass Industries built their state-of-the-art facility that was perched on top of a beautiful hill, surrounded by the renowned glistening blue grass. The company manufactured men's t-shirts and underwear. They were of durable and fine quality then. You would recognize them as JOCKEY. Today, Blue Grass Industries is closed. Why? Their work has also been outsourced and production is now in Mexico.
Next is, Welded Wire of Manchester, Ohio which manufactured industrial wire. When I last returned home for a visit, Welded Wire was only running one shift with a skeleton crew. Today, as I fact checked, it appears that Welded Wire has fallen by the wayside and the property and building are now advertised for sale. I can only wonder what the two hundred plus men and women are doing for work these days. Why? Welded Wire is a victim of the times and American trade policies. This is a fact and not a political comment.
The four small river towns I have written about are dying on the vine, so to speak. The downtown areas where there were little retail shops, bakeries, restaurants, drug store, Doctor's Office and beauty salons, to name a few, are all gone. Why? The hard working, honest men and women who were formerly employed by the manufacturing plants and facilities cannot support the small businesses that once thrived in those areas.
Today, I reside with my husband in Sebastian, Florida. Unemployment in INDIAN RIVER COUNTY is now 12.4 percent. By the grace of God, we are working. The jobs are not our normal line of work, but like so many of us, we are finding ways to bring in income and pay our bills. We have a 2002 Harley Davidson Fat Boy. This year due to economic times, the bike sits in the garage a lot more than days past. We used to look forward to our weekend getaways to beautiful Daytona. We would roll our clothes and fill the leather saddle bags and head for a motel. Sometimes we would order Papa John's Pizza or head out for Seafood. Next morning we would rise, pack our gear and head out to breakfast. We used to stop at every Harley Davidson dealership to purchase one of their t-shirts and spent anywhere from $50 on up. We can no longer afford to patronize the stores. The gasoline, motel and food expenses add up quickly. We won't even mention the purchases at the Harley Dealerships. I did not buy this years Harley Davidson Christmas Ornament. I did not shop at the Harley Dealership this year. Credit cards are not being used in my house. They are for an "Emergency". WE are smart enough to know better than to make unnecessary debt. I do not want any extra bills in my mailbox. I no longer go to a movie when I feel like it. I go to a Matinee because it is cheaper. I eat before I go so I pass up the concession stand. A small popcorn is $4.75……too expensive for my budget. Then you have to have a $4.75 Small Soda to wash it down.
I now grocery shop where I can redeem coupons and have to watch every penny that we spend. Gone are the days of eating out two or three times a week. This past Christmas, the outdoor decorations were left in the attic to collect dust because of the additional $200 that would drive up the electric bill. I now consign clothing and buy clothes at Consignment shops as well.
We used to sit and count our dollars at the end of the week. Today, we count pennies.
Written By: Sandra Lee Miller
Sebastian, Florida
email: bobharlibob@aol.com