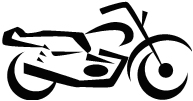 Lake Elsinore – CA
Here we go again.
A 50-year-old man from Newport Beach was killed when a Toyota Corolla slammed head-on into his motorcycle and he was thrown, a CHP officer said today.
Robert Grice Jr. was pronounced dead at the scene of the crash, reported about 8:45 a.m. Sunday on the Ortega Highway, about a mile east of the Orange County Line.
Grice was riding his Ducati Demosedici east on the Ortega when a Corolla traveling west swerved to the left and struck Grice's motorcycle, according to California Highway Patrol Officer Ron Thatcher.
This is flat out negligent homicide. I am tired of hearing about cagers killing bikers and motorcyclist.
As many of you have read, another biker and motorcyclist Martin Allen Lacy was killed in a similar fashion by a girl who crossed into his lane.
I say it is time to start enforcing the laws that we have on the books regarding this wanton disregard for human life. These people need to be taught a lesson. Kill a biker, go to jail.
If you or a loved one has suffered a motorcycle accident due to the negligence of another, anywhere in the State of California, feel free to call my firm 7 days a week, 24 hours a day for a free consultation at 800-816-1529 x. 1.
By Biker Attorney and Motorcycle Accident Lawyer Norman Gregory Fernandez, 2009