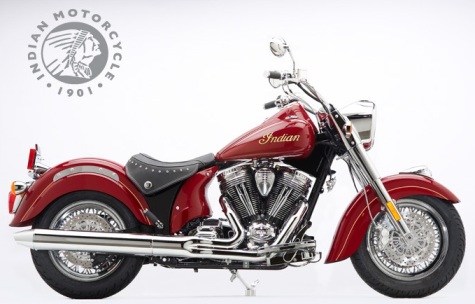 Just when you thought the infamous cash for clunkers program was dead, Indian Motorcycle has just announced their own version of the cash for clunkers program. Indian will offer $3,000 for your old clunker when you trade-in an old bike towards a new 2009 Indian Chief.
What is the catch? The trade in must be street legal, 100cc or larger motorcycle in running and ride-able condition; NO mopeds, scooters, or dirt bikes are eligible. Trade-in must have a clear title.
This program cannot be used in conjunction with any other program. Indian Motorcycle reserves the right to alter or terminate this program at anytime at their sole discretion and without notice.
All I can say about this program is wow! Imagine getting $3,000.00 for your old motorcycle on a new Indian Chief!
Head to the nearest Indian dealer and check out the Chief.
By Biker Lawyer and Motorcycle Attorney Norman Gregory Fernandez, © 2009