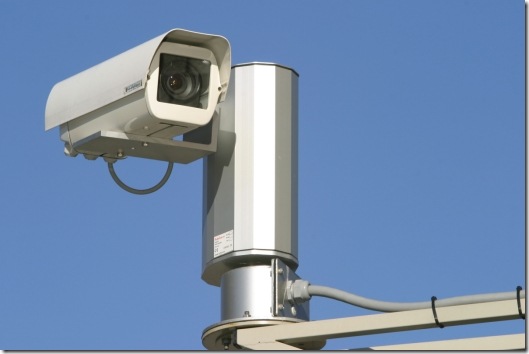 Some of you out there may have received a notice in the mail that you ran through a red light, and that the evidence or proof was obtained through a photograph.
Some of you may have simply heard of red light photo tickets.
Along with the notice, you probably also received notice of a hefty fine of between $400 and $500 dollars for the infraction.
Welcome to the automated world of governmental entities ripping you off to pay off their budget deficits, under the guise of public safety.
These Red Light Photo tickets have been controversial in California for a few reasons, including but not limited to; (a) most attorney's have always known that this type of evidence of violative of our hearsay rules of evidence here in California; (b) studies have found that red light cameras actually create more accidents; and (c) with the budget crisis here in California, State and local governments have tacked on so many surcharges onto these types of infractions, that the fine is between $420 and $480 which is absolutely outrageous under the circumstances.
Basically government is using these fines to offset their deficits, rather than making the fine fit the infraction. This is a dirty underhanded method of taxing the public by ticket so to say. This issue is more about governmental entities filling their coffers than public safety.
Anyway, getting back on topic, guess what, the Appellate Court Division of the Orange County Superior Court has ruled in the case of People v. Khaled, 30-2009-304893 (Orange Super. Ct., Ap. Div., filed May 25, 2010) that a Court Commissioner was wrong to admit photos and a declaration seeming to show that Tarek Khaled ran a red light in Santa Ana on August 2, 2008. Without those pieces of evidence, Khaled should not have been convicted of violating the Vehicle Code, the Court said.
In its opinion, the Court added; the case "involves an issue far too often presented in this Court, namely the admissibility of evidence and the statutory compliance with the procedures employed by several municipalities in the County in what have come to be known as "photo enforcement" citations."
The Court threw out the automated photo evidence because it is hearsay and violates that California Evidence Code.
If this opinion stays on the books or is upheld by the State Appeals Court, Red Light Tickets will not be enforceable in the State of California.
The attorney who fought these tickets stated that he became very frustrated that the Courts were not applying the California Evidence Code to these types of tickets.
Of course the City Attorney Joseph W. Fletcher believes that the ruling is wrong, intends to ask the 4th District Court of Appeal to take up the decision and to order it depublised.
My opinion is such; Photo Tickets are inadmissible hearsay if the California Evidence Code is applied thereto. Pursuant to California Rules of Evidence with respect to photo evidence, it has long been established that to admit photo's into evidence, that the person taking the photo must testify that the photograph is a reasonable representation of what it is alleged to portray, otherwise it is hearsay.
With red light tickets, there is no one to testify that the actual photographs reasonably depict that which is being shown; they lack foundation and are hearsay.
The California Evidence Code has long established the principal that photographs must be supported by adequate foundational testimony.
Now with the advent of digital photography and programs that allow photographs to be easily altered with the click of a mouse, it is even more important that an adequate foundation be established for photographs that are admitted into evidence, and that the person testifying to the same be available for cross examination.
It has simply been too easy for the government to set up red light cameras and introduce their photographs without following the rules of evidence.
In my opinion, maybe it is time to initiate a voter ballot initiative to take this issue out of the legislative hands, and ban red light cameras in California because they cause more harm than benefit, and the potential for abuse does not justify their use in society.
I would go even further; I would limit the amount of fines that can be imposed for infractions. It does not make sense that general damages have been limited in medical malpractice cases to $250k since the 1970's yet the government has without justification raised the cost of infractions a few hundred percent since the 1970's.
It is time we make the government work for us and not against us.
By California Motorcycle Accident Attorney and Biker Lawyer Norman Gregory Fernandez, Esq., © 2010