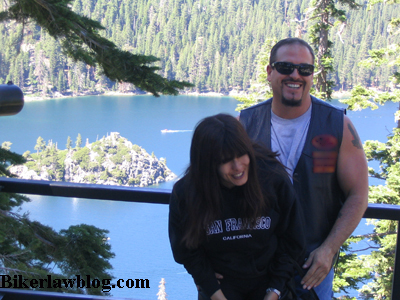 **** 3-5-09 Update: I have found a super Guru to help with me upgrading the Engine, and possible making some cosmetic changes to the Blog. His name is Ed B. He has a plan. Therefore, the upgrade will be put off until we get everything ported over and working on his machine. Once that is done, he will do it on the Blog server!
Well the Biker Law Blog has become huge. We are getting well over 200k hits per month. It has become a force in the international biker community, and as such has out grown its capacity!
Therefore with great fear, I am going to allow the software that runs the Biker Law Blog to be upgraded to increase performance, and for me to be able to manage the extensive back end easier.
During the upgrade this evening the Blog will be down for a time. There is a chance that the customization that has been done on the blog might now work with the new software. If that is the case, the programmers will be working on porting over the customization to the new software standard. This would mean that the Blog could be down after hours while the programming is taking place. I could also allow a vanilla default template to be used while the this is being programmed.
We have backed up the site and the databases. I am going to ask them to back up again out of an abundance of caution, and also FTP all of the uncompressed files to a local computer as well. Unlike static websites, a Blog such as the Biker Law Blog runs on software that resides in a server.
If for some reason the upgrade does not work, I will have them downgrade and try again another night.
Wish up luck. Once the upgrade is done, the Biker Law Blog will be tricked out with new features and content! God willing we will not lose the entire thing…..chit!
California Motorcycle Accident Attorney Norman Gregory Fernandez