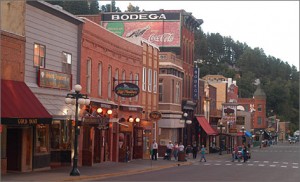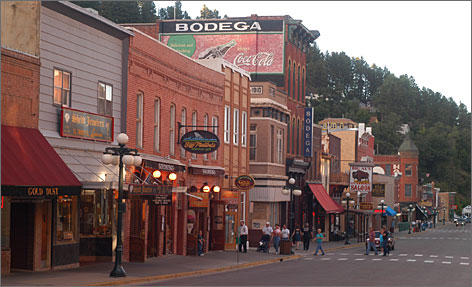 This year I am planning to go to the Sturgis 2013 motorcycle rally, in Sturgis, SD, for one hell of a time.
The one way distance to the rally from my home will be approximately 1500 miles, round trip approximately 3000 miles.
You may remember last year I took an epic 8600 around the nation trip, so this trip should be a short jaunt in comparison.
This year I plan on taking my 35 foot class A motorhome, and tow my new 6×12' enclosed trailer, with my Harley Davidson Electra Glide in the back.
The beautiful thing about the enclosed trailer, rather than the open trailer I have been using heretofore, is that my motorcycle will be safe from the elements during the trip, so I do not have to worry about washing and waxing her every time I stop. I will also be able to carry my motorcycle supplies in the trailer instead of the back of the motorhome.
I have already pre-paid for my 10 day stay at the world famous Glencoe camp resort in Sturgis, SD. This place is famous for the ongoing adult party that happens 24 hours a day during the rally, and the major concerts that happen there at night. It is also right next door to the famous Full Throttle Saloon as well.
I will be documenting, videotaping, recording, picture taking, and reporting on all of the debauchery here on the Biker Law Blog, as well as all of the great riding.
Yes, there will be some great riding in the Black Hills just like last year, except this year the rides will be caught on my GoPro Hero 3, Silver HD Camera.
I will be leaving on July 30 with an estimated arrival date of August 1, 2013, one day before the rally starts.
After the rally, I am planning on taking my RV to the Little Bighorn Battlefield in Montana, the scene of General Custer's last stand, from there I will do Yellowstone by way of Cody, WY, and then go through and ride Greybull Wyoming again, like I did last year. This year I will be much more cautious on the mountains so I do not lose my brakes again.
I figure I will be back home again around August 15, plus or minus a few days.
This will mark my first major trip in the past 12 years being single, which is a major milestone for me. I look at it more as a major adventure doing it this way, but this is the way it is. My motto for the trip is "It's on!"
Since I will be leaving on July 30, 2013, exactly 4 weeks from today's date, I will be reporting on here my preparations for the trip.
As I write this article right now, my RV is in the shop having the In-Motion Satellite Dish and two central air conditioning covers being replaced.
My new enclosed trailer is going to go into the shop to have the floors sanded and a few coats of urethane brushed onto the wood to protect it, then I am going to have diamond plate installed on the trailer floor and swing down back door, a wheel chock installed, and a Biker Bar installed so I will not have to strap the motorcycle down in the trailer, it is a strapless system.
Finally I am going to have the exterior of the trailer wrapped with my law firm advertisement in Vinyl.
Believe it or not this will all be ready before I leave on July 30, 2013 and I will report about it on here.
I expect to be able to share to you, the biker and motorcycle community much information, including product reviews on new stuff.
So there it is, another road trip is almost here again.
Here is a video from Sturgis, 2012
By California Biker Lawyer and California Motorcycle Accident Attorney, Norman Gregory Fernandez, Esq., © July 2, 2013