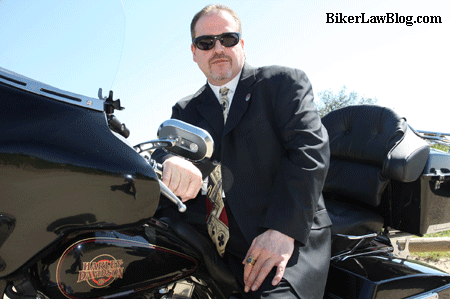 I had surgery on October 28, 2011, which will keep me off work and off of my motorcycle for at least one month, however, I am told that that I could be off of the motorcycle a bit longer.
Ordinarily I would not post personal business like this on the Biker Law Blog but since my postings will be few and far between in the next month, I thought you all had a right to know.
Now you know why Liz and I hit so many rallies so quickly this past summer, I knew I was going to have the surgery and I wanted to get as much in before I had it done.
Due to the magic of technology, i.e. my Asus Transformer Android Tablet, I am able to type this blog post from my recovery bed!
I just want to let you all know that I have been told by the doc that my prognosis is a 100% recovery but it is just going to take a bit of time.
I am going stir crazy laying in bed with pain watching TV and this is only the 6th day! There is nothing worse than a liquid diet, yuk!
While I am recovering, I will do my best to type blog post with my tablet from bed.
While I am recovering, none of my clients need worry, my law firm staff are still all hard at work on your cases!
Take care for now!
By California Motorcycle Accident Attorney, and Biker Lawyer, Norman Gregory Fernandez, Esq., © November 3, 2011