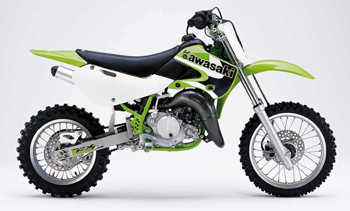 I was reading a story whereby a 14-year-old girl from Woodacre, California was airlifted to an Oakland hospital Sunday afternoon after a collision between two off-road motorcycles in Novato.
The girl suffered head and internal injuries in an undeveloped lot near the junction of highways 101 and 37 and was flown to Oakland Children's Hospital by helicopter, said Novato police Lt. Dave Jeffries. Her name has not been released because she is a minor.
The dirt bikes collided on a relatively flat trail at about 1 p.m., and Novato fire personnel arrived a few minutes later.
A 15-year-old male was on the other motorcycle and suffered a minor hand injury, He was not transported to a hospital, Jeffries said.
Fire Capt. Jeff Whittet said the girl was wearing a helmet but suffered moderate to severe injuries. She was conscious when rescuers treated her at the site.
"I would say they didn't hit head-on but they crossed up their handlebars," Whittet said.
The undeveloped Hanna Ranch site, about 4 1/2 acres just south of the Vintage Oaks shopping center, is popular with off-road motorcyclists. A 62,000-square-foot office complex has been approved there but construction has not begun.
The story got me thinking about some cases I have had involving off road motorcycles and other off road sports vehicles. It also got me thinking about a story my friend Scott told me about his son having multiple bad accidents on dirt bikes.
Most people do not realize that you can purchase insurance to protect yourself and your loved ones while they are riding off road vehicles such as dirt bikes, dune buggies, golf carts, snowmobiles, and all terrain vehicles. (ATV's) as a matter of fact it would be dumb to engage in off road motor vehicle activities without insurance because to be frank, there are many off road motor vehicle accidents, but you never hear about them because they go unreported.
Most off road motor vehicle insurance policies cover: Collision, Liability, Medical, Safety Apparel Coverage for damage to any clothing designed to minimize damage from an accident, including helmets and goggles, Optional Equipment Coverage including towable trailers or sleds made for use with an ATV or snowmobile, and more. You pay to cover yourself in your street car, truck, or motorcycle; it only makes sense to protect yourself and your loved ones with off road vehicle insurance. You can find insurance companies providing this type of insurance all over the Internet. Do a search on Google, MSN Live, or Yahoo to find them.
Here are some basic off road safety tips. When You Ride the Trail, Put Safety First!
Think ahead.
Ask your local dealer about the laws and regulations in your area. Do your best to preserve the areas where you ride, and be sure that you only ride where off-road vehicles are permitted. Read your owner's manual. Then make sure you take your manual, a small tool kit and essential spare parts with you whenever you ride.
Gear up.
For optimum protection in case of an accident, always wear a DOT-approved motorcycle helmet, eye protection, a sturdy jacket, long pants, over-the-ankle boots and gloves.
Practice.
Find a safe place to practice braking, turning and improving your reaction time to help improve your skills and make you a better – and safer – rider.
Learn more.
Improve your riding skills by taking a training course. Make sure your vehicle is properly licensed or registered. Choose a vehicle that is appropriate for your age and ability.
Stay off paved roads.
Remember that off-road vehicles are meant for operation off pavement and public roads. These surfaces may not only be illegal, but dangerous. Your off-road vehicle may be difficult to control on pavement, which could result in an accident.
Maintain control and stay sharp.
Keep your speed right for the conditions and your experience. Be aware of current terrain, visibility and weather conditions, potential hazards or obstacles. Ride only when your senses are sharp. Never do drugs or drink and then ride.
Check it out.
Be sure to check that your off-road vehicle is running properly before hitting the trail. Always check controls, lights, fuel and oil levels, switches, chain, driveshaft, tires and chassis before you head out. Follow the recommended service schedule for your off-road vehicle and be sure an authorized service provider makes all repairs.
Go it alone.
Never carry a passenger on your off-road vehicle unless the vehicle is designed with an appropriate passenger seat. Additional weight can greatly affect the handling of your off-road vehicle and potentially cause loss of control. It's a good idea to take a buddy along, only on their own vehicle.
Know you're protected>
Be sure you have proper insurance coverage to protect your vehicle and provide liability coverage in case someone gets injured or property is damaged during the use of your vehicle.
Off road motor sports can be very fun and exciting for the whole family. Exercising proper safety and insuring yourself against loss will make it that much better!
By California Personal Injury Attorney Norman Gregory Fernandez, Esq., © 2009
www.thepersonalinjury.com