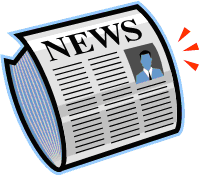 Well folks it's been a real interesting year.
I am announcing the termination of my partnership with Lawrence A. Moy.
I have been friends with Mr. Moy for many years. They say friends should not go in the business together, and I fully agree. If any of you have any questions regarding the termination of my partnership with Lawrence a Moy, give me a call to discuss.
The Law offices of Norman Gregory Fernandez & Associates is back. We aim to provide excellent customer service to all of our clients.
We have meeting locations throughout the state of California, and have a central prelitigation office in Huntington Beach California.
I just got back from the 75th annual Sturgis motorcycle rally, in Sturgis, South Dakota. Although it was not as good as previous years, it was definitely more crowded, and it was a blast. I will be writing about it soon.
It appears there are 2 primary marketing outfits advertising to bikers at the motorcycle rallies.
I am not going to name them, but one of them says they are tigers, and the other rhymes with rust.
The last I checked the one that's named after the animal, is an association of attorneys that does marketing for lawyers, and that anyone can join for an annual fee. Basically they are marketing for those that pay the annual fee. The other signs up cases, and refers them out to associated attorneys, in return for a referral fee. Both of these outfits make it appear to bikers that they will be represented by real biker lawyers from their organization. I think their advertising is grossly misleading to the biker community.
I am sure there may be legitimate motorcycle riding attorneys associated with either one or both of these outfits, but as for me I think it is absolutely disgusting for attorneys to be advertising in this misleading manner at motorcycle rallies, I think it's bad karma.
As for me, I am the real deal. I ride and I do motorcycle cases. I'm an expert in motorcycle cases. If God forbid you have a motorcycle accident call the guys I mentioned above, and then call me. I'm sure you want to sign up with me after talking with me.
With respect to the biker law blog, thank goodness, we are on a new server. You may have noticed delays with comment moderation, load times of the blog, and my flat out not updating the blog very often anymore. The fact is the biker law blog has become a huge monster. At the present time it takes up about half a terabyte of bandwidth per month, and is almost 2 GB in size. Our previous web host severely limited what I could do with the blog. Many times it was suspended for using too much bandwidth. Hopefully this problem has been resolved.
I look forward to writing many new articles in the near future. I look forward to hearing any feedback.
California Personal Injury Attorney, Norman Gregory Fernandez, Esq.