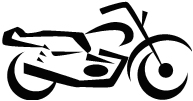 **** Update July 16, 2007, 2:55pm P.S.T. – We have Video of the Event! See Below.
When I received word of the newspaper article I am referencing in this article, and read the article, I basically did not believe the story. There is a link to the article at the bottom of my opinion editorial.
The article states that "hundreds of motorcyclist" tied up or stopped traffic on the busy Interstate 15, 215, 91, 10, and 60 freeways so that they could do crazy stunts on the freeways. This happened in the Inland Empire, Southern California, and the freeways where the incident's allegedly occurred are amongst the busiest freeways in the world, especially during weekday traffic. The incident described in this article occurred on Saturday, July 14, 2007, a non-weekday.
According to the article these bikers were doing wheelies, riding on their handle bars, standing on their seats and tanks, etc., while riding at very high speeds.
Apparently, as it was written, many of these bikers were filming their antics. The California Highway Patrol received hundreds of reports of these incidents from 9:00am to 4:30pm, but were unable to catch any of the alleged offenders.
There are several witness accounts of what happened contained in the article, which gives the article credibility. I myself have not fact checked the article, but I am referencing the article and giving an opinion on the same.
Apparently, there is a new type of thing going on with a minority of sport motorcycles riders called "Sideshows." Actually I have witnessed these antics for years, but did not know that there is a name for it until I read the article.
These so called Sideshows are giving bikers and motorcyclist a bad name in general because we are all being lumped in with the bad apples.
What allegedly happened this last Saturday blows my mind. The article states that the bikers doing these antics are usually in their teens or twenties, and that they are riding imported racing bikes rather than Harley Davidson motorcycles which are preferred by older riders.
What these so called Sideshow riders are doing is not only illegal, and endangering the lives of themselves and others on the road, but they are now giving all bikers and motorcyclist a bad name. Unless this activity is stopped, you mark my words that laws will be enacted, that will adversely affect all bikers and motorcyclist, even the so-called older generation that prefer Harley Davidson motorcycles.
All I can say is this; I repeat my call for all bikers and motorcyclist to assert peer pressure on the idiots that are ruining it for the rest of us, to stop this sideshow activity on public roads.
These idiots do not realize that they do not mess around here in California. The freeways are too busy, and too many people are in danger. A weekend of lawlessness, could result in years of rousting of bikers by law enforcement, and numerous new laws and penalties which will affect all of us, just because a bunch of young bikers on sport motorcycles want to perform stunts on the freeways of Southern California.
I again call for the guys that are doing this to take it off the public roads, and especially freeways.
As I write this article I kind of feel like the Zair's (A 70's San Fernando Valley Term for Parent) who wrote about the first Hollister Independence day rally and the supposed shenanigans that took place their.
This is different, these antic's allegedly happened on major Southern California Freeways, by Hundred's of bikers, and were witnessed by Hundreds of non bikers. I sure the hell do not want to suffer because of the antics of a few bad apples, and I am sure that my fellow law abiding bikers feel the same way.
CLICK HERE to read the article that I am referring to that was put out by the Press Enterprise and tell me what you think. I would really like to hear from anyone that actually saw what happened.
*** Update 7-16-07, 2:55pm, PST. Well, there is video of what happened this weekend. I guess the word allegedly should be taken out of the mix. It really happened. I am posting the video here, not to give these guys free publicity, but to show how screwed up things got this weekend. It is crap like this that is going to hurt other bikers, motorcyclist, and motorcycle clubs. Why should we all suffer because of this crap?
By Norman Gregory Fernandez, Esq., © 2007