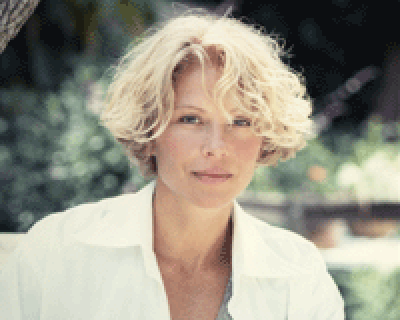 Santa Monica – California
Sandy DeSoto, 48, of Marina Del Rey, was fatally injured May 7 and taken off life support Thursday.
Santa Monica police are investigating the accident in which a 74-year-old New Jersey man was booked on suspicion of drunken driving and released pending any charges.
The former Ford model, who worked out of Gold's Gym in Venice, divided her time between her boat, a house in Palm Springs and a cabin in Big Bear.
A lifelong athlete and avid motorcycle rider, she reportedly was headed toward home after watching a Friday night boxing match when a tourist made an illegal U-turn in front of her, and her southbound BMW GS 1100R struck the side of his car in the 1700 block of Ocean Avenue.
The Minnesota-born beauty, who spoke fluent Spanish and German, spent her early years in Los Angeles, then moved to Guatemala with her parents, where she attended high school and college. She was an Olympic hopeful in track and field but sidelined due to a knee injury, according to a bio on her website.
She is survived by her mother and a brother, both of whom in live in Southern California.
Police stated they may turn their case over to the District Attorney's Office for consideration of charges next week.
Funeral plans were pending today for a well-known personal trainer fatally injured in a motorcycle accident on Santa Monica's Ocean Avenue.
What I cannot understand is why the idiot that killed Sandy was released pending any charges. If he was booked for suspicion of drunk driving, why was he not charged with drunk driving murder or at the minimum manslaughter for making an illegal U turn.
I ride my motorcycle almost every day. The way I look at this situation is that it could have been any one of us motorcycle riders who could have been the victim of this fool who made the illegal left turn.
I was riding with some bro's yesterday, and some idiot who was illegally holding a cell phone to his head almost switched into my lane. Luckily I have a loud mini-beast air horn. When I opened up my Mini Beast the guy jumped. That is why I got the damm thing.
I send my prayers and condolences to the family of Sandy DeSoto; she did not deserve to go out this way.
The chump who killed her needs to have the book thrown at him.
California Motorcycle Accident Attorney, and Biker Lawyer, Norman Gregory Fernandez, Esq.