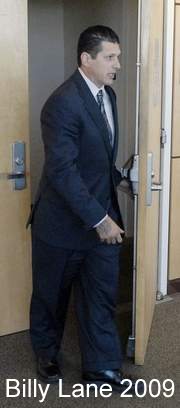 *** August 18, 2009 Update.
Billy Lane got 6 years in prison and probation after he gets out. Look for a new article on the subject soon.
*** June 17, 2009 Update.
Billy Lane's plea of guilty to vehicular homicide was accepted by the Court last week. He will remain free until his next Court appearance on August 14, 2009, when he will be sentenced. It is said that he will probably avoid prison. Part of the plea deal mandates a lifetime suspension of his drivers license in Florida, however he could petition the Florida department of Highway Safety and Motor Vehicles for a hardship licence.
He faced up to 15 years in prison, however according to published reports his plea deal mitigates his maximum possible sentence to 9 years. He may also be sentenced to house arrest or probation.
In June 2002, motorcycle builder Billy Lane of Melbourne Beach, Florida was on top of the world. He sold custom-built motorcycles at $30,000 to $40,000 a piece. He gained fame and celebrity status through various reality TV shows. He was subsequently was invited as a featured guest to motorcycle shows and festivals all over the United States and beyond.
Now Billy Lane who is 39 years old, is facing up to nine years in prison on a single felony charge of vehicular homicide in connection with a Labor Day 2006 car crash that left a Gerry Morelock, a Melbourne Beach, Florida man, a motorcyclist, dead.
After several delays, Lane is expected in court Tuesday morning to change his not guilty plea to "no contest." He would then be sentenced on Aug. 14, 2009, at 9:00am.
"We did get the written plea agreement in," defense attorney Greg Eisenmenger told several newspapers. "Based on my review of it, I don't anticipate any problems. I anticipate we are good to go Tuesday."
Lane was charged two years ago with one count of DUI manslaughter in connection with the 2006 traffic accident in which Gerry Morelock, 56, died.
Police said Lane's blood-alcohol level was more than twice the legal limit when he crossed a double yellow line to pass slow traffic on State Road A1A south of Melbourne Beach, Florida. He crashed his Dodge pickup head on into Morelock's small Yamaha motorcycle on Sept. 4, 2006, police said.
In light of ongoing legal discussions over the permissibility of blood evidence at trial, prosecutors in late December added an alternative charge of vehicular homicide, which requires the state to prove that Lane was driving recklessly but does not include the drug or alcohol element needed to prove DUI manslaughter.
Both charges are second-degree felonies in the State of Florida, punishable by up to 15 years in prison.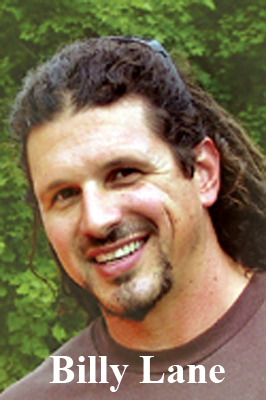 But under the terms of the plea deal, Eisenmenger said prosecutors will drop the DUI manslaughter charge. Instead, they will seek a nine-year prison term for the vehicular homicide charge, a term Lane is eligible for under state sentencing guidelines when his prior criminal record is considered.
Eisenmenger will seek a sentence that calls for no time in prison. "We believe there are mitigating factors in this case. . . . And we're going to be presenting those to the court at sentencing," he said.
Since the crash, Lane's public persona has suffered, but he still seems to be popular at biker and motorcycle events.
A message on his motorcycle shop's Web site says the shop is closed to the public, though merchandise is available for purchase online. Court records indicate that Lane's Melbourne Beach, Florida home is going through foreclosure.
Lane reached a confidential out-of-court settlement on a wrongful death suit filed by Morelock's family. Also, records show that Erin Derrick, a 22-year-old woman who was in the car with Lane at the time of the crash, is suing him for injuries she says have rendered her unable to work.
If Billy Lane does change his plea to no contest tomorrow, I will comment more on this issue at that time. Everyone who reads the Biker Law Blog knows how I feel about people who kill bikers and motorcyclist.
California Biker Lawyer Norman Gregory Fernandez, Esq., 2009