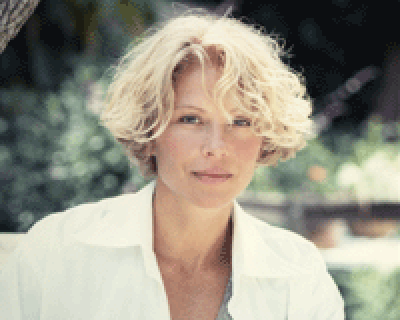 I received the following letter via the Biker Law Blog contact page from a friend of Sandy Desoto on May 19, 2011. I am going to publish the entire letter below unedited, and then I will comment below.
—–Original Message—–

From: Nobody [mailto:xxxxxxxxxx] On
Behalf Of James R. Brennan

Sent: Thursday, May 19, 2011 7:14 PM

To: xxxxxxxxxx

Subject: From Biker Law Blog; Death of Sandy Desoto, May 7, 2011

From: James R. Brennan <xxxxxxxxxxxxx>

Subject: Death of Sandy Desoto, May 7, 2011

Message Body:

Hello,

I work out on a regular basis as Gold's Gym Venice.  Sandy Desoto was a regular there as both a personal trainer and to do her own routine.  I was shocked to find out that she'd been killed on her motorcycle by a 74-year old New Jersey tourist making an illegal u-turn, while intoxicated.  I was so interested in how this situation might play out, that I went to the Santa Monica police department and asked for a case number so that i might take it over to the DA's office at the LAX courthouse in order to follow the courtroom proceedings as they unfolded.  I was again shocked when investigator Detective Dawson told me, in no uncertain terms, that he would NEVER release ANY information about this case:  not the driver of the car, not any of the finding of facts from the investigation, NOT ANYTHING – EVER!  I asked him why this case was considered to be so special that he couldn't even reveal the name of the driver of the car?  His only response was that the family of Sandy had requested that no information be given out.  I asked him if there was any way that I could force the issue in order to obtain the available information, and he told me that I'd have to obtain a "freedom of information" writ.  This whole business stinks to high heaven and seems to me like some kind of a coverup.  Was there something wrong with Sandy?  Was the driver a high-profile individual that doesn't want his name spread?  Anyway, I believe that something should be done to pry this information out of the police.  I thought that this kind of thing was a matter of public record.  I would like to get your take on what I've said here.  Also, I will make myself available to do whatever's necessary to bring this case out of the shadows and into the light.  Thank you! Jim
Brennan
—
This mail is sent via contact form on Biker and Motorcycle Lawyer Blog
It does not take a rocket scientist to see that some kind of cover up is going on here. I think that the public has a right to know why a person was killed on city streets by another person, and why the person who did the killing seems to be protected.
I am going to make my own inquiries, but in the meantime, I would ask all of you to call the Santa Monica Police department and ask them why they are covering up what happened.
California Motorcycle Accident Attorney Norman Gregory Fernandez