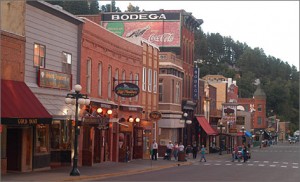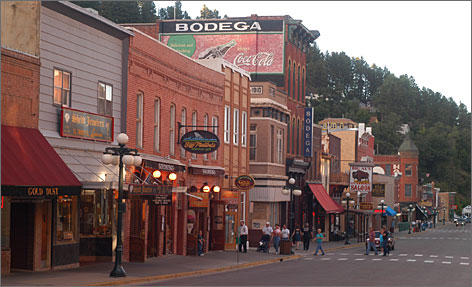 We arrived a few hours ago in our home for the next few days and nights, an excellent RV resort in Deadwood, South Dakota, within the Black Hills. We are about 12 miles from Sturgis, South Dakota and about an hour away from Mount Rushmore.
Deadwood is a happening town when the Sturgis motorcycle rally is not happening. There are many casinos and bars and an actual nightlife. It is a historic place high in the Black Hills, whereas Sturgis is a small town except during the rally.
The Black Hills happen to be the oldest mountains on the North American Continent.
My last update had us staying at an RV park in Illinois. Last night we spent the night in what was basically a muddy mess in Minnesota.
Since my last update we have driven through or stayed in Illinois, Iowa, Minnesota, and South Dakota.
All of the States we have driven through have been beautiful.
South Dakota is probably the most desolate state by far with respect to places to stop, traffic, etc. It is truly a plains state. We went through hundreds of miles of corn fields before South Dakota. Once in South Dakota it switched to endless grasslands. To be frank South Dakota reminds me of the drive from Los Angeles to San Francisco in a way, but it is still unique.
The Sturgis motorcycle rally was August 6 – 12, 2012 this year. The rally ended two weeks ago. It is amazing to me that there are still a bunch of die-hard bikers here. I saw many bikers on I-90 as I was driving in.
I guess I will still have much fun riding my Harley Davidson Electra Glide amongst other bikers while I am here.
Tomorrow before I do anything, I will have to wash my motorcycle in place on the trailer before taking her off. She picked up a thick coat of white paste in Iowa, and rinsing it with water, nor rain in Iowa and Minnesota did not wash it off. So I will be delayed for at least an hour washing her. Once she is washed I will be off.
I plan on getting GoPro helmet footage of my ride as well as standard HD footage when stopped. I will post it on the blog when I get home.
That is it for now. Time to relax; it was a long 500 mile plus drive in the RV today.