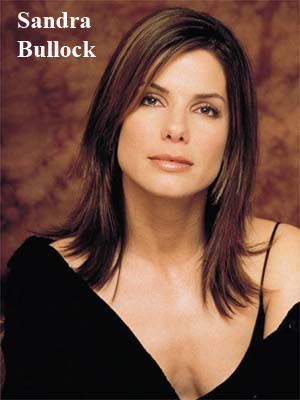 Jesse James has issued a public apology to his wife, academey award winning actress Sandra Bullock, and his three kids.
He is taking full responsibility for their troubles.
Sandra Bullock and Jesse James have been married for five years. They met on the set of Jesse James TV show Monster Garage.
Michelle "Bombshell" McGee alleges that she had an affair with Jesse James for almost a year.
"There is only one person to blame for this whole situation, and that is me," James said in a public statement. "It's because of my poor judgment that I deserve every bad thing that is coming my way."
Bullock was selected as one of People magazine's 50 Most Beautiful People in the World in 1996 and 1999, and was also ranked #58 in Empire magazine's Top 100 Movie Stars of All Time list. She just won a Best Actress Academy Award a few weeks ago.
Bullock has cancelled an appearance at a European premier of her latest movie citing personal problems, and has reportedly moved out of the family home.
Although James insists that the vast majority of the allegations against him are not true, the marital situation does not look good.
Michelle McGee has also provided more evidence of her relationship with James by posting text messages that were sent to her by Jesse James.
The text messages only made the situation worse. In fact, McGee went so far to discuss details about his body parts in a recent magazine. However, she is the other one to blame in this sad situation. It appears that she may have ulterior reasons for publicizing the affair.
Jesse James had it all. Just four nights ago, Sandra Bullock was praising him in the public spotlight. She has been by his side on during numerous trials and tribulations.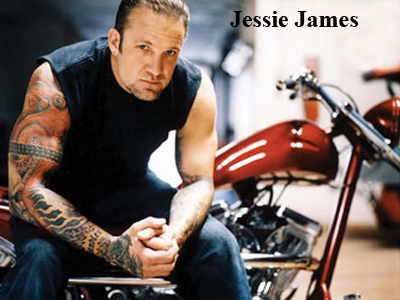 Bullock moved out of the Los Angeles home she shared with James and his kids after it was revealed that her husband had the affair with the tattooed model. The tattoo model works for an adult website. She said their affair blossomed on the first night they met.
Jesse James and Monster Motorcycle Reality TV Shows
Jesse James is the CEO of West Coast Choppers. The company builds custom-made motorcycles. James is the current host of "Jesse James is a Dead Man" on Spike TV and former host of "Monster Garage" on the Discovery Channel.
James is the owner of the Cisco Burger restaurant. It opened on April 28, 2006 and is located just down the street from West Coast Choppers. The 1950s style hamburger stand is named after his beloved pit bull who recently passed away. The restaurant features Angus beef burgers, low-fat burritos, organic vegetables, and biodegradable wrappings.
In 2000, the Discovery Channel made the documentary "Motorcycle Mania," which chronicled the life of Jesse James. The show motorcycle mania was the beginning of the great motorcycle reality show bonanza of the early 2000's.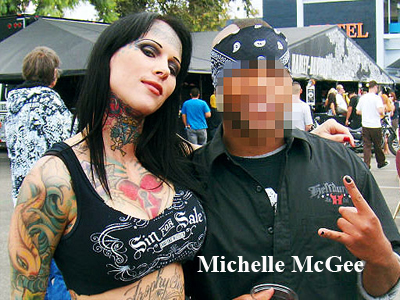 The Discovery Channel approached James with another offer to host a new show called "Monster Garage." The features him and a crew of mechanics building modified vehicles under short deadlines.
James later established Payupsucker Productions, under which he produced shows like "History of the Chopper," and "Iraq Confidential with Jesse James" to name a few."
He also appeared on the second season of Celebrity Apprentice. Each celebrity played to raise money for a favorite charity. James selected to pay the "Long Beach Education Foundation."
Jesse James has built up a large following of motorcycle enthusiasts, bikers, and average people.
California Biker Lawyer and Motorcycle Accident Attorney, 2010