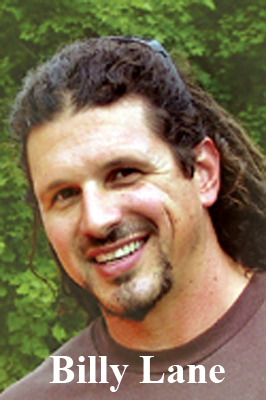 You can read many of the articles I have written on the Billy Lane case below or by typing in Billy Lane in the search box on the sidebar to the right.
Billy Lane is a custom motorcycle builder who got famous on reality TV shows like Biker Build off on the Discovery Channel in the early 2000's. He then went on to make regular appearances on the motorcycle event circuit at events such as, Sturgis, Daytona, etc.
Billy Lane got rich and famous as a biker off of bikers. Then Billy Lane did something really stupid; he got shit faced drunk. Then, while his blood alcohol level was twice the legal limit he decided to jump into a free SUV given to him to drive as a promotional item by Dodge, along with a lady who rode in the passenger seat, and proceeded to drive.
While driving intoxicated, he decided to cross a double yellow line and hit a biker named Gerry Morelock head on killing Gerry Morelock. Although Gerry Morelock himself had been drinking, he was in no way responsible for the accident or his death. His only mistake that day was being in the wrong place at the wrong time.
As a biker, I empathize with Gerry Morelock, because it could have been me; it could have been any biker on the road that day. When you have an asshole like Billy Lane crossing a double yellow and plowing into you head on it really does not matter who you are, you are dead. Gerry Morelock is dead. He is dead because Billy Lane decided to get drunk and drive.
I have heard commenter's on my Biker Law Blog make the argument that we should not talk shit about Billy Lane because we have all drank alcohol and driven, so who are we to throw stones? I say bullshit. How many of us have got drunk then crossed a double yellow line and smashed into a fellow biker head on, killing him?
Billy Lane and Dodge reached settlements of civil cases brought by the family of Gerry Morelock well before Billy Lane's criminal case was resolved.
So Billy Lane was sentenced to 6 years in the pokie, (prison) by a Vera, Florida Court. He was also placed on three years of probation following his incarceration, and the loss of his driver's license for life. For basically murdering a man, he got off real light.
May Gerry Morelock rest in peace.
By California Motorcycle Accident Lawyer and Biker Attorney Norman Gregory Fernandez, Esq., © 2009