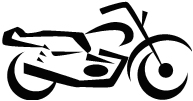 The Santa Clara County medical examiner's office Tuesday identified 52-year-old Scott Hudson as the motorcyclist killed in a fiery collision southwest of Morgan Hill, California on Monday afternoon.
Hudson was traveling north on Uvas Road, just north of Little Uvas Road, when a speeding Honda Accord heading south crossed the double yellow lines and collided head-on with Hudson at about 3:40 p.m., according to the California Highway Patrol.
Hudson, of Los Gatos, was ejected from the motorcycle and died at the scene.
The motorcycle burst into flames, spreading to the Accord and then to nearby trees, the California Highway Patrol said.
Michael Eazana, the 22-year-old driver of the Accord, was not injured in the crash and was arrested on suspicion of vehicular manslaughter and booked into the Santa Clara County jail. Eazana's passenger, a 20-year-old Morgan Hill man, also was uninjured in the collision.
The crash closed Uvas Road for three hours as Calfire put out the fire and the collision was cleared.
This is a horrendous accident that killed a biker and motorcyclist, and could have been prevented if the driver of the Honda Accord obeyed traffic laws. The driver of the Honda if found guilty should be sent to prison for killing a biker.
I send my condolences to the family of Scott Hudson, may he rest in peace. He was simply riding his motorcycle when the Honda crossed the double yellow and hit him head on.
If you or your family have been the victim of a motorcycle accident, or wrongful death anywhere in the State of California, give me a call for a free consultation at 800-816-1529 ext. 1., or you may go to my website at www.bikerlawyer.net and submit your case online for a free consultation.