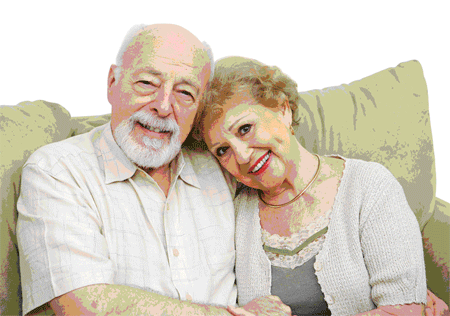 Well everyone who knows me personally, or reads the Biker Law Blog, knows or should know that I sometimes embrace controversial topics. I am sure this article will be one of them.
So now I will pose the question; should you stop riding your motorcycle when you reach a certain age?
I recently read a book written by a gentleman named Ted Simon, called "Dreaming of Jupiter," wherein the then 69 year old Ted Simon (a.k.a. Jupiter) rode around the world in a two year period. He had a couple of accidents along the way, one requiring surgery. However this man did ride around the world! (I will be reviewing his book in the Biker Law Blog soon.
There are a couple of indisputable truths; on average our bodily functions and senses start decreasing after 40 years of age, and the fatality statistics for motorcycle riders over 40 years of age who are involved in a motorcycle accident have risen alarmingly over the past few years.
Hell I just turned 45 years old myself this past June. I know I am not the same man that I was in my twenties or thirties, but I can pretty much still kick some ass, as can many of you if you know what I mean 🙂
Nonetheless, a long time motorcycle rider just signed up with my firm who has been riding motorcycles for over 50 years without a single accident; not a single one! Then one sunny afternoon as he is riding with a pack of 8 motorcycles, one of which was his son, and another, a former client of mine and a good friend, then bam, lights out, life flight helicopter, major injuries, stuck in a hospital in a medically induced stupor, well you get the picture.
For some reason this particular accident got me to thinking about my own safety on a motorcycle and whether I should retire from riding motorcycles at a certain age. Don't get me wrong, I am a life long motorcycle rider, and could not imagine ever living without being able to ride a motorcycle.
My life experience riding motorcycles and my experience as a renowned biker and motorcycle accident lawyer in the State of California have definitely changed the kind of motorcycle I ride and the way I ride motorcycles. For instance, I now wear a modular flip up full face helmet 99.9% of the time while I am riding (in the past I wore no helmet or just a beanie), even though the guys I ride with are all wearing beanie helmets. I mostly ride with a full leather jacket on no matter what as well.
The cost/benefit ratio is just not palatable to me in case I am in an accident, i.e. losing my face in a crash as opposed to wearing a full face helmet, etc.
Getting back to the subject, should I stop riding motorcycles at a certain age, should anybody? We all know or have heard the stories about the old men and women who take out a crowd on a sidewalk in their car, or have caused accidents when they hit the wrong peddle in their cars.
On a motorcycle there are no second chances in most cases, especially for older riders who on the average have a harder time recovering from injuries than younger people. On a motorcycle, you must be sharp, have all of your faculties, and be able to function better then you would driving a car. Your life depends on it.
I have ridden in packs for many years. I can tell you without a doubt that there are many guys and gals riding motorcycles today, that should not be riding motorcycles, and that would probably fail a motorcycle riding test if they were given one.
If you are reading this, you may come to the realization that I may be talking about you! I hope not!
Riding a motorcycle requires constant practice to stay on top of your game whether you are young or old, but as you age the odds become stacked against you.
I read many biker websites and Internet forums related to bikers. It blows my mind that most of the people on these sites seem to spend more time writing about what a bad ass biker they are, then actually riding! How can they possibly be up on their game when they are sitting on their ass 7 days a week for hours at a time on an Internet chat room talking about riding?
Anyway, as for me, I have contemplated whether I should stop riding at a certain age. For me riding a motorcycle will always be fun, however, I have decided if there ever comes a time when I am a danger to myself in the saddle, I will hang it up. Hopefully if and when this time ever comes, I will realize it without having a motorcycle accident! I hope this time never comes, but if I do live to be an old man which I hope I do, it will inevitably come!
I hope the same for all of you too. Hell there was a guy from New Zealand in his 70's that broke several land speed records on an Indian at the Bonneville Salt Flats. He even went down once. Even he questioned whether he was getting too old!
Why am I writing this article, well because I actually care about people? I would rather see you all safe than as a statistic.
I really would appreciate your comments on this subject.
By California Motorcycle Accident Attorney Norman Gregory Fernandez, © 2008