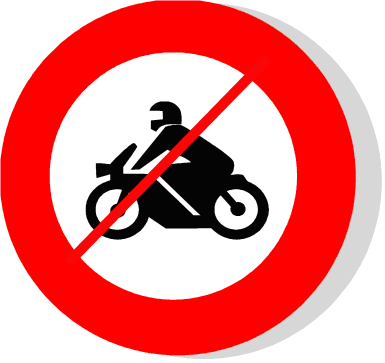 LONG BEACH, CALIFORNIA – Long Beach police said on Friday they will be beefing up their enforcement of motorcycle noise, particularly on Ocean Boulevard.
It is illegal in California to modify a motorcycle's exhaust to make it louder; the citable limit for noise in the state is 95 decibels.
Cmdr. Jay Johnson of the Long Beach Police Department's South Division said more complaints have been reaching police in the past few weeks and some residents are doing noise-detector readings that show illegal motorcycle riding.
"This is not a new problem, particularly on Ocean Boulevard," Johnson said. "But as there's more development and as more people move into that area, the more complaints of noise come. And it becomes a quality-of-life issue."
Johnson will be deploying some officers during peak motorcycle riding times to listen for noise and write citations.
"My hope is that people will know the law and not come rip-roaring up Ocean Boulevard," Johnson said. "If they do, they will be cited."
So there you have it, Long Beach is the latest Southern California city to begin discriminating against bikers and motorcyclist.
I have no reason to believe that Commander Jay Johnson is playing around, and that they are going to go after what they consider to be loud motorcycles.
In my experience, the Police use the excuse of so-called loud pipes, and/or loud motorcycles to justify pulling any biker or motorcycle rider over that they want. Even motorcycles that have not been modified. It is not right. Many big rig trucks are much louder than motorcycles. Why are they not being singled out for enforcement?
Heck, Long Beach is the largest port in the nation. Everyday thousands upon thousands of big rig trucks pick up and deliver from the port of Long Beach. The noise that they make is deafening! Why not go after them?
I would like to hear about any real enforcement that the City of Long Beach is doing with regards to citing so-called loud motorcycles. If they in fact are citing regular motorcycles just for the sake of filling the cities coffers, then I will call for a total boycott of the City of Long Beach by all bikers and motorcyclist.
Any city that wants to single us out does not deserve our money.
By Long Beach Motorcycle Accident Lawyer Norman Gregory Fernandez, Esq., 2008