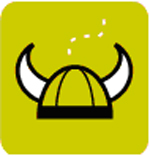 I wrote an article about a California Superior Court ruling which found in favor of a man who has been challenging California's mandatory helmet laws. You can read that article here.
The case was appealed by the California Highway Patrol. The Court of Appeals of California, 6th District, San Jose, overturned the previous California Superior Court ruling and found in favor of the California Highway Patrol.
You can read a newspaper article about the ruling by clicking here.
I have not had a chance to read the entire decision. The bottom line is that everyone who rides a motorcycle in the State of California is required to wear a DOT approved helmet.
Until I read the actual Court ruling, I will not offer my commentary with respect to the Court's reasoning. Although I am still for a bikers right to choose whether to wear a helmet or not; the law in California requires everyone riding on a motorcycle to wear a helmet, or face the piper.
By Norman Gregory Fernandez, Esq., © 2007