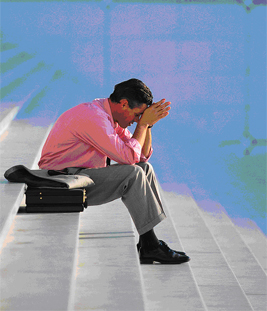 I cannot tell you how sick it makes me feel when someone calls me after they have been in a car, motorcycle, or other motor vehicle accident, after they have already allowed themselves to be screwed out of the money that they are entitled to by a savvy insurance company adjuster.
I just gave a consultation today to a person (sex and name removed for privacy) who was involved in a serious car accident with serious injuries. This person was driving a brand new $40,000.00 car that was hit so hard that frame damage was caused to the car.
They were also seriously injured in the accident, and are still treating for their injuries. What did this person do? They signed a settlement agreement for the bodily injury portion of their case for $750.00, which only allows for 3 months worth of medical treatment and/or a total of $3,000.00 in medical treatment; that is it. They got $750.00 and an allowance for only 3 months or 3k in medical treatment. They got royally screwed!
They called to see if I could get them out of the settlement which they had signed. They also wanted to see if I could help them force the insurance company to pay for the fair market value of the car of the new car that suffered frame damage, rather than them being forced into accepting a repair of a car that has suffered frame damage.
I absolutely could not believe it. The person who called me is basically shit out of luck. It would be almost impossible to get the rock solid settlement agreement with the insurance company set aside. They called me too late.
I do the property damage portion of personal injury cases for free minus cost and expenses that I incur in getting the property damage portion of the case settled. I recover cost and expenses for property damage settlement at the end of the case. I do this as a service to my clients so that they can get their cars fixed or so that they can get another car to replace one that has been totaled. How can someone get their car repaired or replaced if a personal injury lawyer takes a percentage of property damage? Do not sign up with any personal injury lawyer that would take a percentage of your property damage loss!
The real money in an injury case is the bodily injury portion of the case, and not the property damage portion of the case. I cannot and do not feel that it is appropriate for any personal injury lawyer to take a percentage of property damage claims; so I don't. I actually want to help my clients.
You can read the articles that I have written about personal injury cases at my personal injury website by clicking here now, or you can go directly to www.therpersonalinjury.com which is my personal injury website.
What is wrong with people out there? I know that for some reason whether it be political or other reason, that people call us personal injury lawyer's ambulance chasers. There is such a negative stigma about personal injury lawyers, that someone like the person I gave the consultation to today would screw themselves out of what they are entitled to rather than call a personal injury lawyer for help. It absolutely makes no sense to me. Do they honestly think that an insurance company has their best interest at heart? No way, they are in business to make a profit, not to help you!
I can tell you right now that I am no ambulance chaser. My job as a personal injury lawyer is to get my client's what they are entitled to if they are injured due to the negligence of another. I do not chase clients; they come to me when they are in need of help. Beware of any lawyer that calls you after an accident trying to get you to sign up with them; these lawyers are in fact ambulance chasers! If you need my help, simply give me a call. I will tell you over the phone FOR FREE what I think of your case. A good personal injury lawyer does not have to chase cases; the cases will come to them if they are good. I do not want to sound egotistical; but I am good at what I do, that is why people call me for their personal injury cases.
The poor person that I spoke to today has no clue what the true nature and extent of their injuries are, how much their medical bills will be, and they allowed themselves to be conned into signing a rock solid settlement agreement in return for basically a nothing settlement.
I told this person that the insurance company adjuster was probably laughing as they got them to sign the settlement agreement, because they knew they had a sucker who was not represented by counsel. The insurance company adjuster will probably get a raise for this settlement!
Now I must state for the record that not all personal injury lawyers are created equal. There probably are personal injury lawyers that do take a percentage of whatever they recover for you for property damage and all other aspects of the case. I do not do that. There probably are some personal injury lawyers out there who are bad apples and who will not take cases to trial if necessary. I am not one of them.
If you have been the victim or a car, motorcycle, or other motor vehicle accident here in California give me a call AS SOON AS POSSIBLE. Do not be a sucker like the person who called me today. Remember; any information that you give the insurance company can be used against you in your case. Call me first.
Some may look at this article as an advertisement for my personal injury practice. This article may in fact be an advertisement. However, I genuinely care about my clients and want to help them to the best of my ability. I am writing this article out of frustration more than anything else. I am sick and tired of people calling me after it is already too late.
Do yourself a favor; go to my personal injury website and read the articles that I have written on the subject. If god forbid you are in an accident maybe you won't be a sucker like the poor person I talked to today. There is nothing worse than my having to tell someone that there is nothing I can do for them.
My firm has offices in Chatsworth, Norwalk, Van Nuys, and San Francisco, California. We handle personal injury cases throughout the State of California. If you are hurt in an accident give me a call at 818-584-8831 extension 1, or go to www.thepersonalinjury.com for more information. I will send my investigator out to you to sign you up so that you do not have to worry about coming into the office.
The only thing you have to lose by not calling is the money that you are entitled to in an injury accident that is not your fault! No personal injury lawyer can ethically guarantee the outcome of a case and that goes for me as well. However, I can guarantee that my firm will work our butts off to get you as much money as possible for you in your case.
For those of you who want to go at it alone without a personal injury lawyer on your side; good luck, you will need it.
By Norman Gregory Fernandez, Esq., © 2007