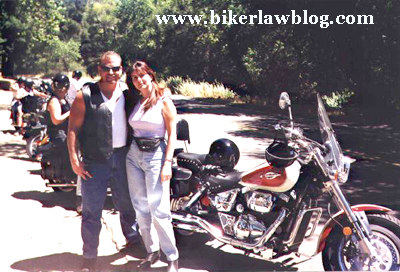 Based upon my own first hand experiences riding motorcycles, I can say without a doubt that Loud Pipes do save lives! I have been in many situations, particularly when I am splitting lanes, where revving my engine and making noise got cagers to notice me and make way.
I have been in other situations on streets and on the freeways where cagers have had their windows rolled up, talking on a cell phone, and it appeared to me that they would switch into my lane. Again, revving the engine and making noise got them to notice that I was there.
The key to not getting hit by a cager while riding your motorcycle is to be seen by the cager. In some circumstances you have to force them to see and hear you.
The reason I am putting this article in the Biker Laws section of my Blog is simple. The law as it currently stands, prohibits you from modifying the stock exhaust system of your bike and creates a maximum decibel (noise level) at which your motorcycle can run in most States. Some cities even have their own noise ordinances.
I recently read an article where some cager was bashing bikers with loud pipes, and that loud pipes are a nuisance. The problem is that most motorcycle accidents are caused by cagers who fail to see motorcyclist. Loud Pipes will definitely get the cagers attention.
With that being said the choice is up to you. As a lawyer I cannot ever advocate not following the law. However in this particular instance having loud pipes may save your life. You need to check your own local laws to determine what you can and cannot do with respect to after market pipes and maximum noise levels.
There are no laws that I am aware of that prohibit you from installing an air horn of the type that are on Big Rig Trucks! This may be a viable alternative to loud pipes. If you see a cager who is not paying attention and that may hit you, blast your air horn! That will get their attention.
It's all about being legal on your motorcycle and being safe.
By Norman Gregory Fernandez, Esq. , Copyright 2006