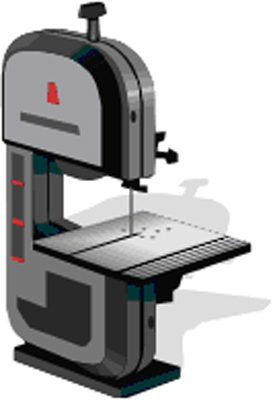 You may have heard the term products liability in newspapers, political speeches, or from your friends. In a nutshell, the term products liability is a legal term of art used to describe legal causes of action against manufacturers of products, and/or anyone in the chain of distribution, that sell a product which has a; manufacturing defect, design defect, or is otherwise defective due to the negligence of anyone in the chain of the distribution, and which causes injury to the user of that product.
A product could be defective if the manufacturer fails to warn of a risk known to them in using their product, and/or fails to provide a warning label on the product.
You may have heard of some of the infamous products liability cases in the news recently such as; the SUV rollover cases; the asbestos cases; the defective tire cases, tobacco cases etc.
If it were not for lawyers taking these types of cases to court, there would be many dangerous products on the market.
In some types of products liability cases, the person who has been injured may realize that they were injured due to a defective product. In other types of cases the person injured may have not known that there were injured due to a defective product.
In most products liability cases, expert testimony is required to prove that there was a manufacturing or design defect in a product.
In California, products liability causes of action are strict liability actions so long as you can meet your burden of proof. Strict liability means that you do not have to show negligence on the part of the manufacturer or anyone in the chain of distribution to recover damages for defective product.
The bottom line is this; if you have been injured while using a product, driving a car, or using certain types of medication, you should consult with the competent personal injury attorney who can analyze the facts of your case to determine if you have a potential products liability cause of action.
You have the right not to be injured by a product that has a manufacturing or design defect.
If you feel that you have been injured due to a defective product in this state of California you may call my office for a free consultation and at 818-584-8831 extension 1, or you may check out my personal injury website by clicking here now.
If you're out some of this in the California I highly recommend the consult with an attorney in your area.
By Norman Gregory Fernandez, ESQ. , Copyright 2006