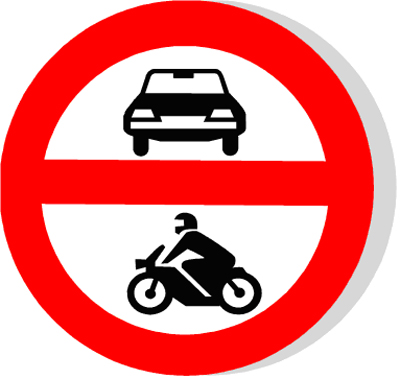 I have been holding off on writing this article because I knew it would be controversial in the motorcycle community. In the motorcycle world there are generally three types or classifications of motorcycle riders. There are those who ride cruisers such as Harley Davidson motorcycles; there are those who ride sport motorcycles; and there are those who ride anything in between.
Sport bikes, (crotch rockets) are motorcycles they can literally attain speeds of 150 mph plus.
I have received reports from numerous sources that law enforcement is cracking down on sport motorcycle riders for various reasons. There are being stopped for no apparent reason, and ticketed for no apparent reason.
Unfortunately, there is a minority of sport motorcycle riders that are giving a bad name to the rest of the sport bike motorcycle riders. They are; riding on city streets and freeways at excess speeds; they are doing stunts such as wheelies, burnouts, and other crazy things on city streets and freeways; and they are racing through canyons, city streets, and on the freeways.
As a motorcycle lawyer, I advise each motorcycle rider to follow the law. There is absolutely no reason whatsoever for riding 100 miles an hour down a city street. I have personally witnessed sport bike riders doing insane things on the streets, in the canyons, and on the open road.
What do you think law enforcement's reaction is going to be to these kinds of stunts? Not only are the minority of sport bike riders who are riding like this on city streets, on the freeways, and in the canyons ruining it for all motorcyclists by doing the things that they are doing, they are ruining it for themselves. What do you think the cagers reaction to seeing stunts like this being performed on public streets is going to be? Of course they're going to have a negative feeling about all motorcyclists after seeing such stunts. Furthermore, many will call the police.
We cannot expect the cagers to respect our right to ride on the open road, when they see some idiot riding a sport bike down a public street in excess of 100 mph.
I have read that so called stunt sport motorcyclist are trying to get their stunts put into the X. games. That sounds good to me. These types of stunts have no business being performed on public streets.
There is another side effect to the stunts that the stunt bike motorcyclists are doing on city streets; they are causing insurance rates to go up for all motorcyclists.
It is up to all of us in the motorcycle community to come down our brethren who are doing these types of stunts on public roads. Do not applaud them; chastise them, because they are ruining it for all of us. If sport bike motorcyclists want to perform stunts and test the speed of their motorcycles, they can always find private parking lots, or racetracks, instead of doing their deeds on public roads.
Make sure you get permission from the parking lot owner before you use their parking lot to do your stunts. Be advised, that even if you do get permission of the parking lot owner to do stunts, you still may be in violation of the law. I highly recommend consulting with an attorney if you are going to do things with your motorcycle that would be in violation of your states respective vehicle code.
I can tell you this; I am sick and tired of riding down Mulholland Highway on a Sunday ride, and seeing the California Highway Patrol stationed every quarter mile or so just to bust racing sport bike riders. Furthermore, I am sick and tired of seeing sport bike riders lying by the side of the road after crashing because they are racing on city streets.
The vast majority of sport bike riders that I know obey and follow the laws. They are being rousted by law enforcement because of the minority of sport bike riders that are doing the crazy things mentioned above.
If you want a race motorcycles, contact the American Motorcyclist Association, and I'm sure they can set you up.
By Norman Gregory Fernandez, ESQ. , Copyright 2006